A Mentor's Gift
December 16, 2022 @ 5:00 pm

-

7:00 pm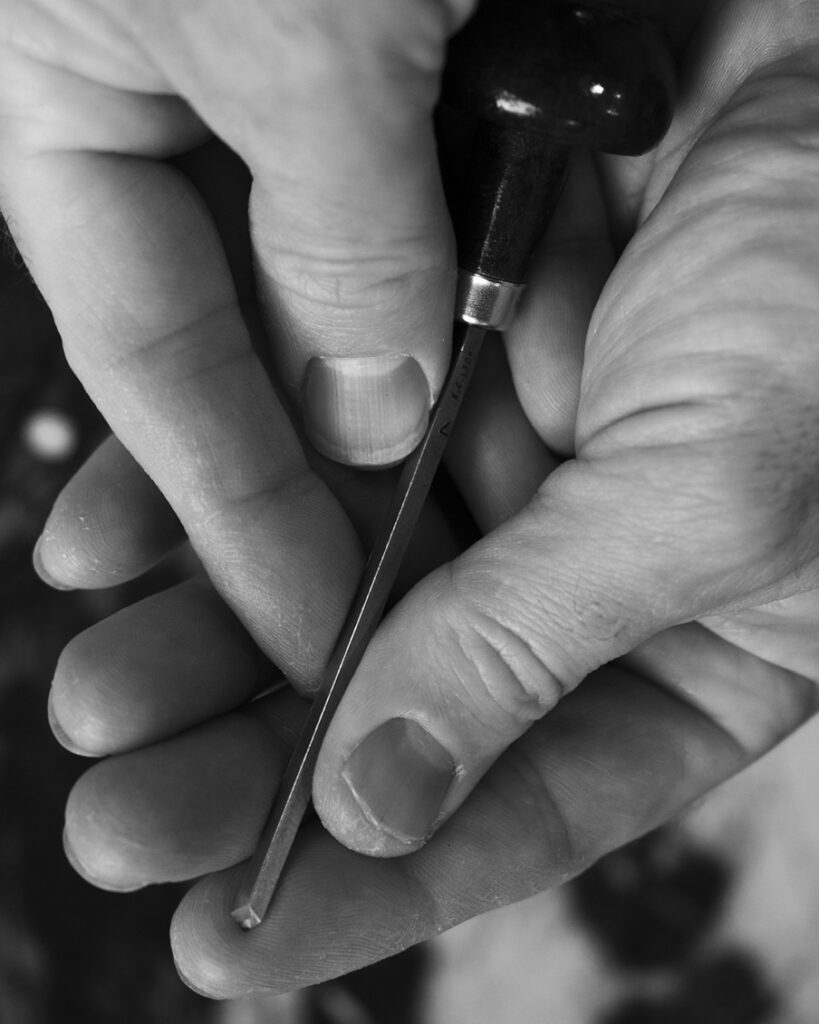 Artist Cory Christiansen presents a participatory printmaking exhibition at the Public Space One north gallery (229 N. Gilbert). A Mentor's Gift explores practices and histories of printmaking, showcasing the works of Jon Fasanelli-Cawelti, Iowa City Press Co-Op members, and public participants from 12/9-1/6.
Visitors to the gallery are invited to collaborate, take up tools, make marks, and eventually create a print of their collective efforts at the Iowa City Press Co-op, on December 27th or 28th, from 1-4 PM.
Please Join us for the opening celebration this coming Friday, 12/9, from 5-7 pm.
Read on for a statement by artist Cory Christiansen:
This show is in memory of my friend and mentor, Jon Fasanelli-Cawelti. It deals with the roles of student and mentor, hesitation and confidence, selfhood and community.
Imagine meeting a master printmaker, who trained with the pioneers in 20th century intaglio, and who quietly honed his direct intaglio techniques over the course of decades. Then, imagine him sharing his life's work, patiently educating you on the history of intaglio printmaking, instructing you on using a burin, and finally introducing you to the marvel of 15th century technology, his press. Gifted a blank sheet of copper, you roughly scrape your first impressions using a variety of rudimentary tools from your home. Then printing day arrives, and you pull your first print, and it is magical! This is my experience with Jon, one that I will never forget, and one I hope to share with you.
Regardless of your prior knowledge of printmaking, I hope you will explore and participate in this PS1 exhibition. A rare video of Jon describing the history and process of intaglio plays alongside examples of his sophisticated prints. On the floor are copper and acrylic plates with simple tools and prompts for you and the community to make your marks. On December 27th and 28th, you will have the opportunity to pull a print from these plates at the Iowa City Press Co-op (ICPC) next door. If you are not familiar with the ICPC, it is a community-access print and book arts studio offering access to and education in intaglio, relief, silkscreen, letterpress, and book arts. Its collective members work to establish a local community of book and print enthusiasts and collaborate with other like-minded organizations across the country. A selection of works from one of these collaborations, the Collectivity is Flux portfolio, will be on display to provide further inspiration.
So, welcome, let PS1 be your trusted guide; I hope your experience will be as magical and transformative as mine.
Sincerely,
Cory Christiansen