Alllison Russell
November 6 @ 5:00 pm

-

7:30 pm

$20 – $100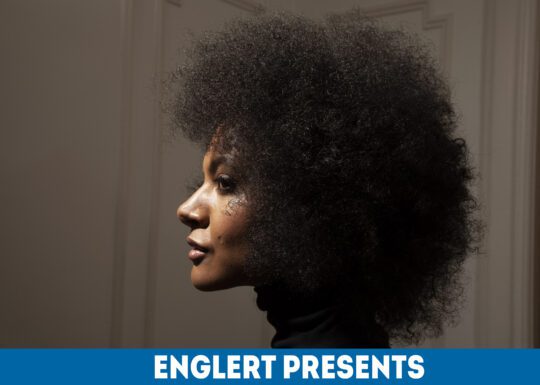 Presented with Brix Cheese Shop & Wine Bar 10th Anniversary Party
with Sam Rae

CLICK "2:30pm" to attend the Brix party as well as the show
CLICK "5:00pm" to attend just the show
PLEASE READ before purchasing tickets:
Brix Cheese Shop & Wine Bar 10th Anniversary Party 
Join us in celebrating our 10th year of doing business in downtown of The Greatest Small City for the Arts. Our annual fall wine show will be held inside the Englert Theatre, come taste over 20 different wines and enjoy some snacks before Allison Russell takes the stage. All wines can be ordered at the tasting for pickup at Brix after the event.
Brix 10th Anniversary Party Ticket includes: pre-concert wine tasting, a general admission ticket to the Allison Russell concert, and a limited edition Brix 10 Year Anniversary t-shirt.
On-Sale Schedule
Brix Wine Party Pre-Sale: Tuesday, July 12 @ 10:00 AM CT
Members Pre-Sale: Tuesday, July 19 @ 10:00 AM CT
Public On-Sale: Friday, July 22 @ 11:00 AM CT
Event Schedule
2:30 PM – Brix Wine Party Begins
4:00 PM – Doors Open & Seating Begins
5:00 PM – Show
Members
If you are a member of the Englert and have a promo code, please click "Add Promo Code" before choosing your seats. Not a member? Get access to advance ticketing (and more!) by becoming a member of the Englert. 
CLICK HERE
 to learn more.
Ticket Options
$100 + Fees – Brix Party (+ General Admission)
$30 + Fees – General Admission
$25 + Fees – General Admission (Members)
$20 + Fees – General Admission (Student w/ ID)
Show Description
Allison's new album, Outside Child – that draws water from the dark well of a violent past – is her first solo offering, she also being a pivotal voice in two bands: Birds of Chicago and Our Native Daughters. And telling her own story sounds now to have made her free – not from it all, but free within it: to reframe and reclaim her identity and its singular authority.
The songs themselves – though iron-hard in their concerns – are exultant: exercising haunted dream like clean bedsheets snapped and hung out into broad daylight, and with the romantic poet's lust for living and audacity of endurance.
Nina Simone comes to mind, as well Edith Piaf: two shamanistic practitioners who turned their faces into the blade of storm and roared back dignity and hope.
This music, no less – no less – is a triumph: a courageous work – burnished and bright; unspeakably beautiful as she sings the unspeakable.
Above all, it is an act of remarkable generosity: a cathartic, soulful, buoyant and redeeming gift to us all and, one must believe, to herself as well.
Sam Rae
Native of Iowa City, Sam Rae (they/them) blends the traditional landscape of storytelling through song with their roots in classical cello and improvisational cello looping. With a degree in cello performance from the University of Iowa Rae's roots were laid in a classical past however, Rae's strongest talent lies in their songwriting and vocal delivery, weaving tasteful folk inspired lyrics and subtly complex guitar voicings into a story that a diverse audience can hold onto, providing comfort amidst chaos.