An Iowa Perspective on the Refugee Crisis and the United Nations
An Iowa Perspective on the Refugee Crisis and the United Nations
December 6, 2022 @ 7:00 pm

-

9:00 pm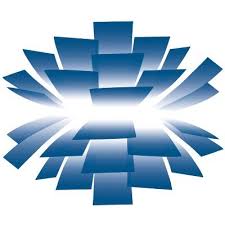 Tuesday, December 6, 2022 –7:00pm to 9:00pm
In-person event + Livestream
Meeting Room A, Meeting Room B, Meeting Room C
The number of refugees and forcibly displaces people have swelled to nearly 100 miliion worldwide – mostly women and children. The UN Refugee Agency UNHCR, works every day to aid these victims of war, famine, and opppression. As we observe Human Rights Day, a panel of refugees now living in Iowa plus a representative of UNHCR will discuss refugee rights and how UNHCR helps to protect those rights.
The panel will include:
Chris Boian, The United Nations High Commissioner for Refugees (UNHCR)
Elizabeth Bernal, immigrant from Mexico and co-founder of Open Heartland
Re Noe, refugee from Burma (Myanmar), staff member with EMBARC, an agency benefitting Burmese refugees
Solange Bashige, refugee from the Democratic Republic of Congo
Mak Suceska, one-time refugee from Bosnia and director of Iowa Bureau of Refugee Services
This event can be viewed live on the ICPL Youtube channel: Youtube.com/thelibrarychannel
This event is sponsored by the Johnson County United Nations Association, the Iowa City office of Equity and Human Rights, the Iowa City Public Library, and the Refugee and Immigrant Association.
If you need disability-related accommodations in order to participate in this event, please contact the Library.
This event is open to the public.
Contact Information
Group Name: United Nations Association Johnson County Chapter
Group Type: Non-profit citizen's groups
Primary Contact Name: Stefanie Bowers
Primary Contact Phone: 319-356-5022
Secondary Contact Name: Jim Olson
Secondary Contact Phone: 319-512-0007
Cosponsor
Cosponsor Organization: Iowa City Office of Equity and Human Rights
Cosponsor Name: Stefanie Bowers
Cosponsor Phone: SBowers@iowa-city.org