Autopilot
November 7 @ 7:00 pm

-

10:30 pm

$10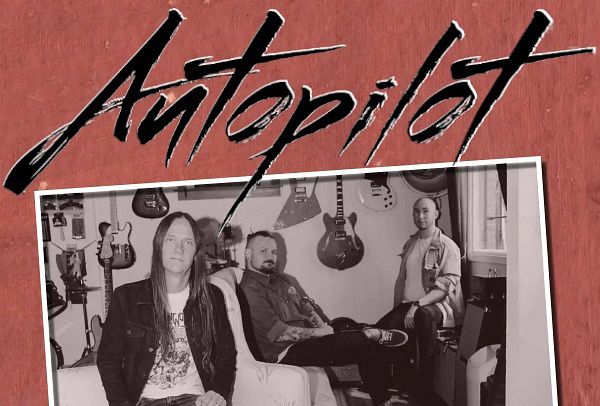 Canadian alt rockers Autopilot are on anything but when it comes to the break the world took during COVID-19. With their new album near completion, 2022 has the band returning to the road with upcoming North American tours taking them through to the end of the year. Autopilot will kick off their comeback with a new single, being their take on The Cure's In Between Days. Sounding more like a 90s throwback of feedback and fuzzed-out guitars, it strays from the original while still complimenting the fantastic song writing of The Cure. While this is a step away from what you might hear on the upcoming album, Autopilot is excited to release their first-ever cover tune.
The Saskatoon-based trifecta of sound-best-heard-loud have become increasingly known for their thoughtful lyrics, powerful hooks, dynamic stage presence, and obsessive hard work. Such is deftly demonstrated between their roster of full-length albums, additional EPs, singles, and road warrior status touring across Canada and the US.
Canadian Musician Magazine calls them "quite possibly one for the hardest working bands in the country" and it's not difficult to see why: Autopilot have charted with Earshot's Top 50, the Top 200 for NACC North American College Charts, and specialty radio throughout North America, as well as receiving heavy rotation, reception and placement on The Verge, Sirius XM's Iceberg Radio, CBC, podcasts, and licensing placements throughout Canada and the US.