Axis V // Bleue Liverpool
Axis V // Bleue Liverpool
October 29, 2021 @ 3:00 pm

-

6:00 pm

|

Recurring Event

(See all)

An event every week that begins at 3:00 pm on Saturday, repeating until November 26, 2021

An event every week that begins at 3:00 pm on Friday, repeating until November 27, 2021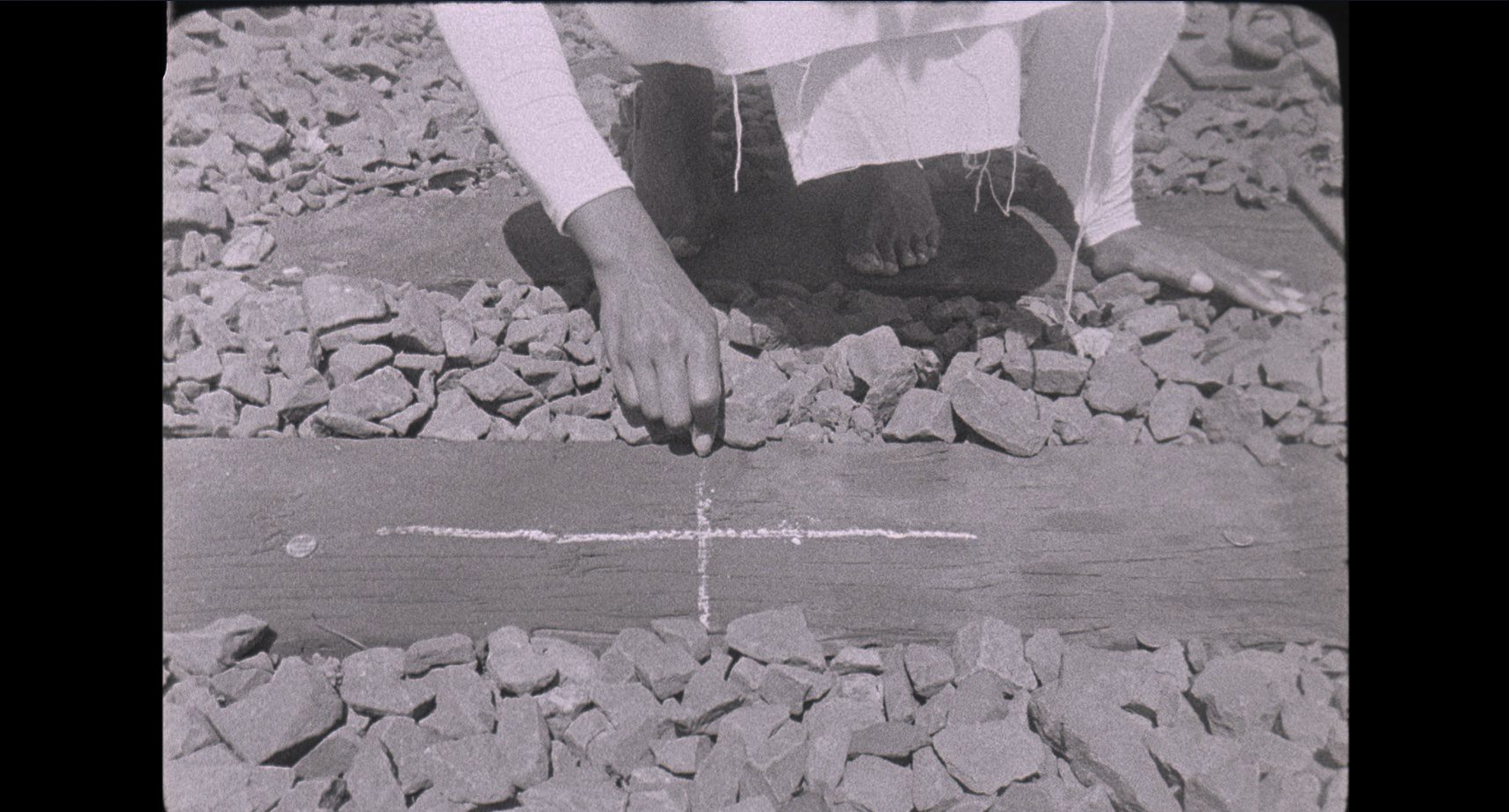 Axis V engages deeply with the specific space of 229 N. Gilbert, the 1897-built house containing PS1's gallery, and the early 20th-century Great Migration, creating a multimedia narrative installation following Vesta, a Creole African American woman who migrates north from Louisiana and becomes a domestic worker for a family living in this house in Iowa City. Liverpool writes: "As a site intervention, Axis V conceptually transfigures the infrastructure of the gallery into a navigational axis line, traversing both intimate geography and the subsequent identities within an identity forged by this historical migration."
This project draws from Liverpool's ongoing practice and research into the history of 229 N Gilbert,, The Great Migration, and, early 20th century African American publications such as The Chicago Defender, as well as scholarly work by J Kameron Carter, Sarah Jane Cervenak, Saidiya Hartman and Fred Moten. She references this group's conversation on "The Black Outdoors," as Moten speaks: "renewing our consciousness of being in the Hold, That the thought of the outside..the tradition of those who can be in two places at once," in response to Hartman's reflection on what it means to escape from an enclosure but carry the circumstance of that enclosure with one.
As a gallery exhibition, Axis V will present an immersive installation integrating video, sculptural work, and projection mapping. An opening reception with the artist will be held on Friday, Oct. 29 from 5-7pm at 229 N. Gilbert, and community members are invited to join us to meet Bleue Liverpool and celebrate her work.
In addition to the exhibition, which will be available to visit through Nov. 25, an ongoing digital iteration of Axis V including research materials will be housed on the CAS website (https://afrofuturist.center) starting in November.
Bleue Liverpool is a Brooklyn-based, Caribbean-American interdisciplinary artist whose work includes analog film, video, photography, new media techniques, and sculptural installation. Liverpool writes that her practice "pivots on exploring convergences between the intimate and socio-political experiences of female-identified third world Diaspora and subsequent intercultural relations that manifest within." She has been working with the Center for Afrofuturist Studies team since early 2020 to develop Axis V. You can see more of her work at: bleueliverpool.xyz
This project is generously supported by mediaThe foundation, inc. and the VIA | Wagner Incubator Grant Fund. 
Access note: the gallery is only physically accessible by stairs while we complete renovations. For other accessibility inquiries, please contact info@publicspaceone.com
Public Space One (PS1) is an artist-led, community-driven, contemporary art center in Iowa City that aims to provide and advocate for independent, innovative, diverse, and inclusive art spaces, resources, and opportunities for any and everyone. Its programs include a gallery, community-access studios for print/book arts (the IC Press Co-op) and media arts (the Media Arts Co-op), and the Center for Afrofuturist Studies.
The Center for Afrofuturist Studies is an artist residency program that reimagines the futures of marginalized people by creating dynamic workspaces for artists of color. Dynamic means interactive, supportive, community-engaged, rigorous, and inclusive. The CAS wants to rethink and challenge what an arts practice that revolves around Black futurity looks like. We believe that's only possible when arts organizations commit to fully supporting the work being done by Black artists. To that end, CAS artists receive honoraria, funding for travel, housing, studio space, and logistical and programmatic support. The CAS also collaboratively produces exhibitions, workshops, and other programming, as well as maintaining a growing public reading room and archive.
Also
By appointment: info@publicspaceone.com or 319-855-1985