B.Y.O.Book–The Optimist's Daughter by Eudora Welty
B.Y.O.Book–The Optimist's Daughter by Eudora Welty
May 17, 2022 @ 7:00 pm

-

8:00 pm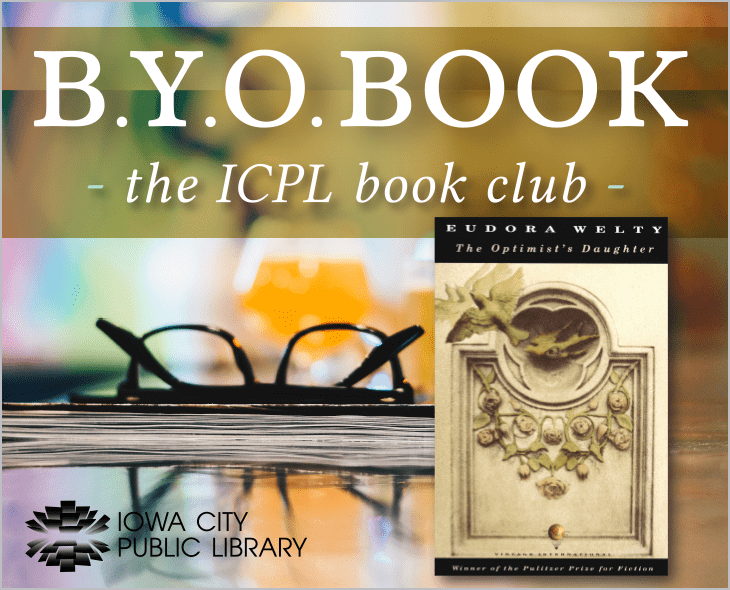 Tuesday, May 17, 2022 –7:00pm to 8:00pm
In 1972, the New York Times said that Eudora Welty's book was "a miracle of compression, the kind of book, small in scope but profound in its implications, that rewards a lifetime of work." Big things can come in small packages, and such is the case with this book, which won the Pulitzer Prize for fiction. Join us in reading and discussing this work that tells the story of Laura McKelva, who returns to New Orleans to take care of her ailing father, and journeys further south to the family home, where she uncovers memories and insight about her family and herself.
Weather accommodating, we will meet in the outdoor seating area on North Linn St., near Brix and Goosetown, Tuesday May 17 at 7 p.m. In the event of rain, we will meet on Zoom.
Get registered here, and grab a copy from our collection, or head over to our Overdrive collection, where we've got unlimited downloads of the ebook and eaudio until the event!
This event is open to the public.