Bawdy Bawdy Ha Ha Presents: Trick or Tease
Bawdy Bawdy Ha Ha Presents: Trick or Tease
October 29 @ 8:00 pm

-

10:30 pm

$25 – $40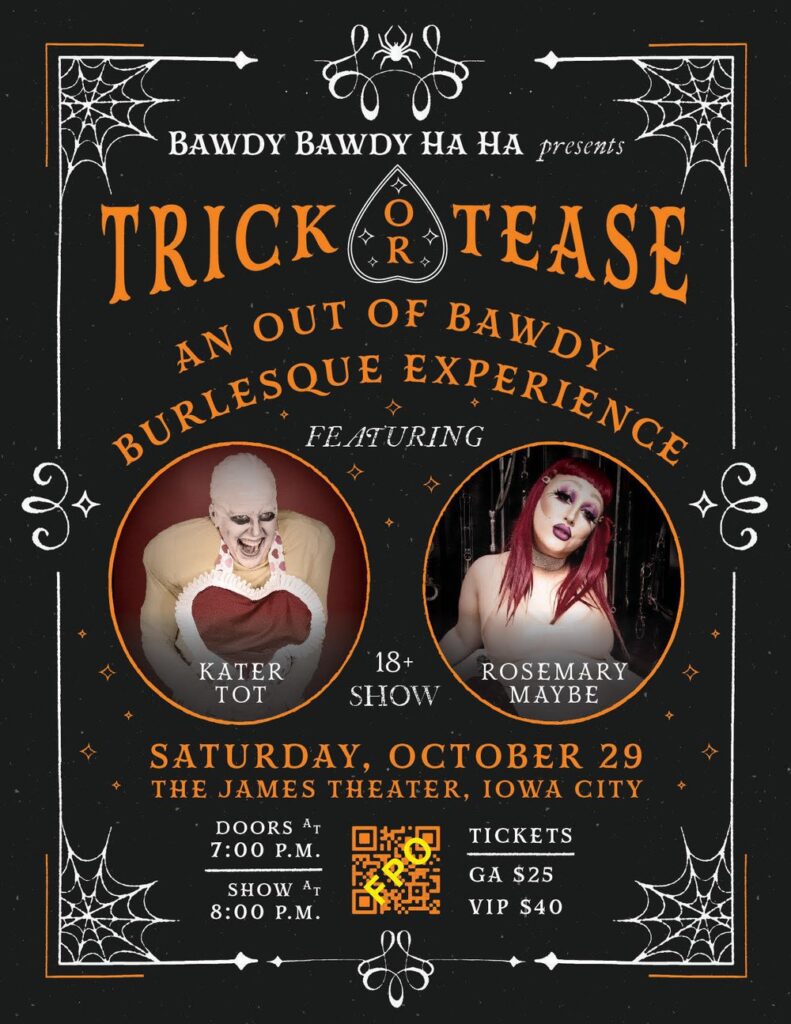 Bawdy Bawdy Ha Ha is thrilled to return to The James Theater for our Halloween boolesque spooktacular, Trick or Tease!
Our headliners–the gorgeous & terrifying Rosemary Maybe of Chicago and the scarily-hilarious Kater Tot–will take you on a thrill ride you'll never forget. Not to mention our whole cast of Bawdy babes, including your host Varla of the I.C. Kings, Lola Loquacious of Kansas City, Matt Adore, Perpetua Bold, Catty Wompass, and many more! This show will also include an audience costume contest with different categories and awesome prizes–check out Bawdy Bawdy Ha Ha's Instagram and Facebook for more information closer to the show.
16 VIP tickets available that include a front-and-center table, special performer interaction, and a free professionally edited photograph.