Ben Railway Robey @ The Englert
Ben Railway Robey @ The Englert
September 18 @ 8:00 pm

-

10:00 pm

$22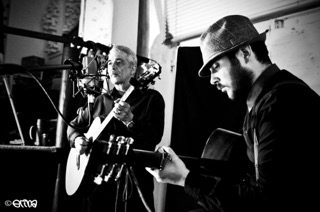 Reviewed by top bloggers such as A&R FACTORY and quoted as 'The blues reborn' and 'The ultimate blues underdog'.
Bold statements such as those mentioned don't even begin to tell you the story of this incredible artist and songwriter. Ben has now embarked on his new journey. Despite the difficult times this generation is living through, COVID-19 has not stopped Ben from his journey of blues.
Ben has proudly announced his signing to VIP Recordings/The Orchard/Sony Music and is hugely excited to release his ep/album 'One day I'm gunna be more' which debuted at number 6 in the USA blues iTunes charts.
If you seek passion and belief with grit in a song then this will not disappoint you, you will find yourself on a journey in your own way.
The beginning is now, and we are all excited to see where it leads. Ben is already working on his debut vinyl. Ben plans to end 2021 touring across the US, UK, and Japan.