Black History Month screening: "My Name Is Pauli Murray"
Black History Month screening: "My Name Is Pauli Murray"
February 23 @ 6:30 pm

-

8:30 pm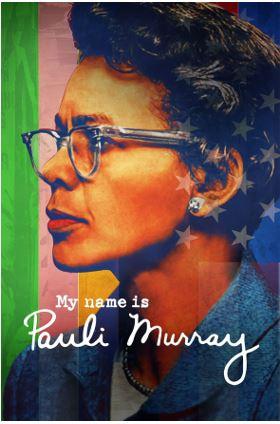 Wednesday, February 23, 2022 –6:30pm to 8:30pm
Born in Baltimore in 1910, and raised by their grandparents in Durham, NC, Anna Pauline "Pauli" Murray was an American civil rights activist who was a lawyer, women's rights activist, Episcopal priest, and author. In 1940 Murray and a friend were arrested for violating state seregation laws by sitting in the white-only section of a Virginia bus – 15 years before Rosa Parks. This incident led Murray to the study of law, specifically civil rights law. Later in life, in 1977, she became an adorned Episcopal priest, the first African-American woman to be ordained as an Episcopal priest. Largely overlooked by history, Pauli Murray was a legal trailblazer whose ideas influenced Ruth Bader Ginsburg's fight for gender equality and Thurgood Marshall's civil rights arguments. This is a portrait of their impact as a non-binary Black luminary: lawyer, activist, poet, and priest who transformed our world.
This Black History Month event is sponsored by Iowa City Public Library and the City of Iowa City Equity & Human Rights Division.
This event is open to the public.
Cosponsor
Cosponsor Organization: City of Iowa City Equity & Human Rights Division
Cosponsor Name: Stefanie Bowers
Cosponsor Phone: Phone: 319-356-5022