Bullet Journaling Meetup
August 2 @ 6:30 pm

-

7:30 pm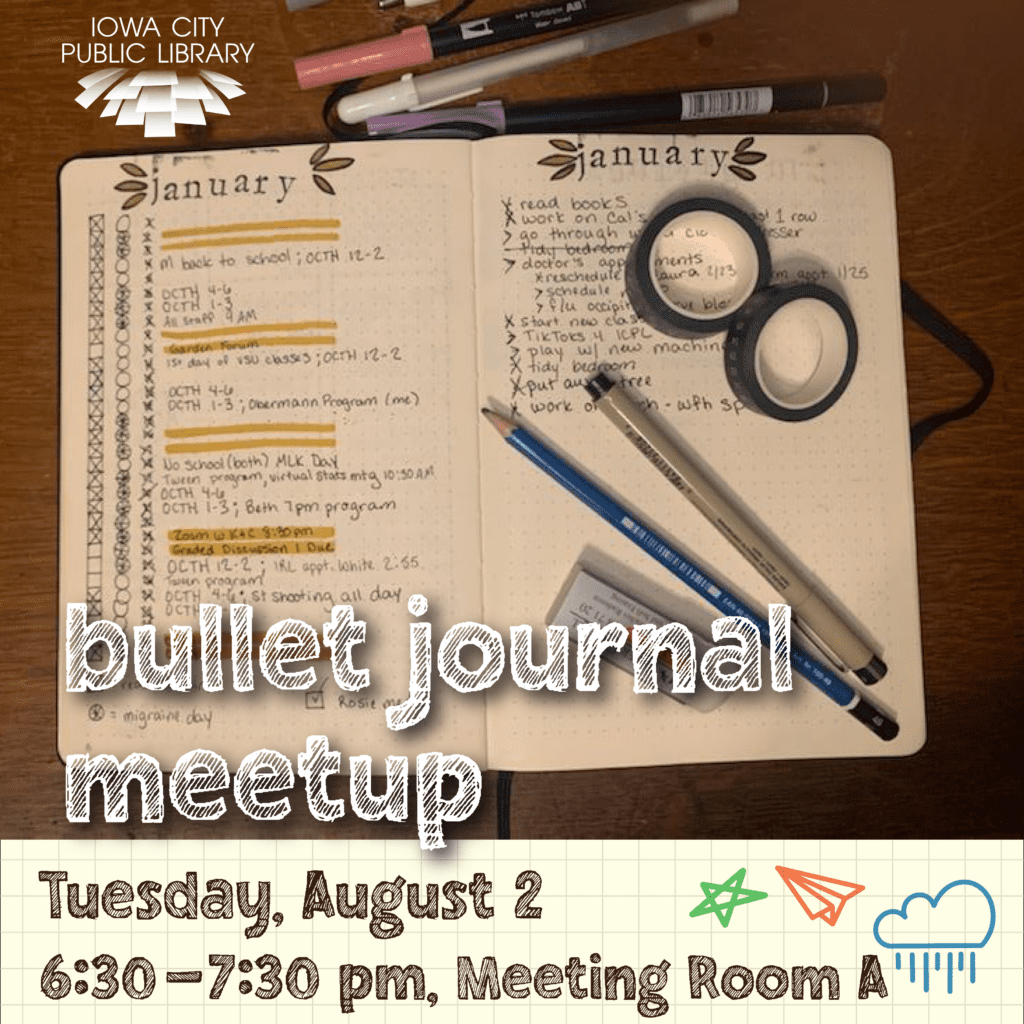 Tuesday, August 2, 2022 –6:30pm to 7:30pm
Are you ready for the fall? Today we're embracing life's chaos with Ryder Carroll's Bullet Journal Method. Come plan, organize, learn, create, chat, and BuJo with us!
This Bullet Journal Meetup is for seasoned journalers and those looking to get started with Bullet Journaling. We will begin with the basics and share as desired afterward. All experience levels are welcome!
For those in need of supplies, we will have blank notebooks and pens available on a first-come-first-served basis.
要为秋季开学做好准备吗?今天我们将学习用莱德卡罗尔创建的子弹笔记法来整理忙乱的生活。快来和我们一起制定计划、组织任务、创建索引,一起聊天,一起做子弹笔记吧!
本课程适合初学者和所有经验水平的参与者。我们将从基础开始,然后根据大家的程度进行分享。
我们将为参与者提供空白笔记本和圆珠笔, 先到先得。
This event is open to the public.