Byobook–The Furious Hours by Casey Cep
Byobook–The Furious Hours by Casey Cep
June 29, 2021 @ 7:00 pm

-

9:00 pm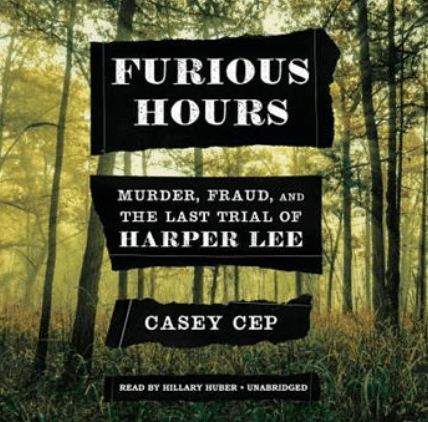 Join us to discuss The Furious Hours, by Casey Cep. From Library Journal:
"In the late 1970s, while still struggling to write a follow-up to To Kill a Mockingbird, novelist Harper Lee went to Alexander City, AL, to learn everything she could about the mysterious life and public death of Willie Maxwell, Jr. Maxwell, a local preacher, rumored voodoo priest, and suspect in multiple murders, was shot and killed in front of a room full of witnesses at the funeral of one of his alleged victims. This debut by Cep is the fascinating account of Maxwell, his lawyer Tom Radney, and Lee's determination to tell their story in a book called The Reverend…Cep masterfully builds the suspense throughout this thoroughly researched and enjoyable account."
There are extra copies of the book at the Info Desk on the 2nd floor of the Library, and copies in our circulating collections.
Get registered now! Your registration confirmation will have the Zoom information, as will a reminder email that gets sent the day of the event.
If you have any questions, feel free to contact Candice at csmith@icpl.org
This event is open to the public.