BYOBook: Things Fall Apart
BYOBook: Things Fall Apart
May 4 @ 7:00 pm

-

9:00 pm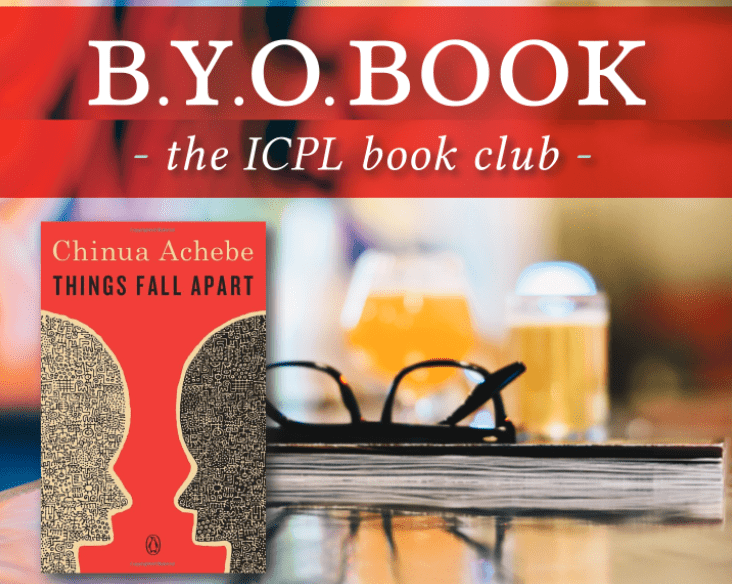 Join us for our next event, where we will discuss Chinua Achebe's 1958 work, "Things Fall Apart." From the New York Times:
"If you don't like someone's story," Chinua Achebe told The Paris Review in 1994, "write your own."
In his first novel and masterpiece, "Things Fall Apart" (1958), Mr. Achebe…did exactly that. In calm and exacting prose, he examined a tribal society fracturing under the abuses of colonialism…In many respects "Things Fall Apart" is the "To Kill A Mockingbird" of African literature: accessible but stinging, its layers peeling over the course of multiple readings. [It] has sold more than 10 million copies and been translated into some 45 languages. Time magazine placed it on its list of the 100 best English-language novels from 1923 to 2005.
We have copies in the collection, and we will also be getting copies for the book group. I will email registrants when those are in.
Get registered now! Your registration confirmation will have the Zoom information, as will a reminder email that gets sent the day of the event.
If you have any questions, feel free to contact Candice.
This event is open to the public.