Charles Holdefer and Anthony Varallo @Prairie Lights
Charles Holdefer and Anthony Varallo @Prairie Lights
July 1, 2019 @ 8:00 am

-

5:00 pm

Free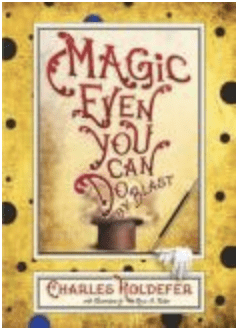 ISWF instructors and Writers' Workshop graduates Charles Holdefer and Anthony Varallo will read from their new fiction.
Charles Holdefer will read from Magic Even You Can Do. Holdefer is the author of the novels Dick Cheney in Shorts, The Contractor, Apology for Big Rod and Back In The Game. He is also the author of a work of Literary Criticism called George Saunders' Pastoralia Bookmarked. He grew up in Iowa and he currently teaches at the University of Poitiers, France.
Anthony Varallo will read from The Lines.  "With charming language, familiar circumstances, and a taut narrative, this book evokes that point in time when every child suddenly realizes the adults around them don't really know what they're doing. That is the world we inherit, the world Varallo permits us to turn over in our hands, landmarked with curious relics of Americana wholly worth the gaze."—Venita Blackburn
Varallo is the author of four short story collections including Everyone Was There. He is a professor of English at the College of Charleston, where he teaches creative writing. He lives in Charleston, South Carolina.