City Park
October 15, 2021 @ 7:00 pm

-

9:00 pm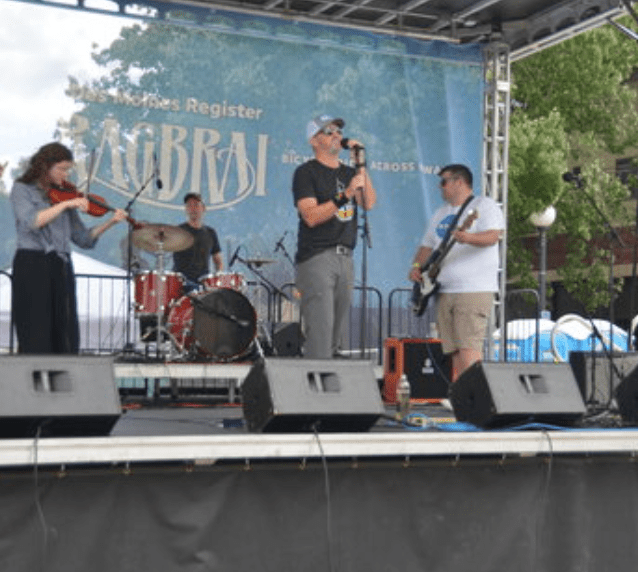 Elray's opens at 5pm and with free entry before 8pm and just a $5 cover after 8pm to enjoy 3 separate rooms of entertainment until 2 am! 21+
City Park will be taking the front stage at 7pm.
Based out of the Iowa City area, CITY PARK are a group of life-long, like-minded musicians who had mostly sacrificed their craft over the years to the usual responsibilities of life.  In 2017, fate brought them together to form a group called KINGBOLT for fun and to play some of their favorite tunes. Ultimately, in mid-2018, the band name changed to CITY PARK.
Influenced by bands like Uncle Tupelo, Whiskeytown, Ryan Adams, Dawes, Avett Brothers, Black Keys, and more, CITY PARK writes and plays original music and have evolved their unique sound into rich, foot-stomping, mining-the-depths, hootenanny music with heart. Though hard to pin down, their sound can be best described as a fusion of roots/Americana/alt-country/rock/blues.
CITY PARK play a helluva live show steeped in high energy, audience sing-a-longs and storytelling and have played all over Iowa –– clubs, bars, theaters, festivals –– and always draw a vibrant and energetic crowd.
CITY PARK recorded their debut album Analog Space Camp which was released May of 2019 and available on most streaming music platforms, including Spotify and Apple Music.
CITY PARK are:
Mark Nolte / Vocals
Eric Kome / Guitars, Mandolin, Harmonica, Vocals
Tom Stoeffler / Guitars
Brian Crowe / Bass
Greg Kanz / Drums & Percussion
Laura Kome / Keyboards, Accordion
Posey Stoeffler / Fiddle