Community Talkback: We the Interwoven @ Merge
Community Talkback: We the Interwoven @ Merge
June 29, 2019 @ 2:00 pm

-

3:30 pm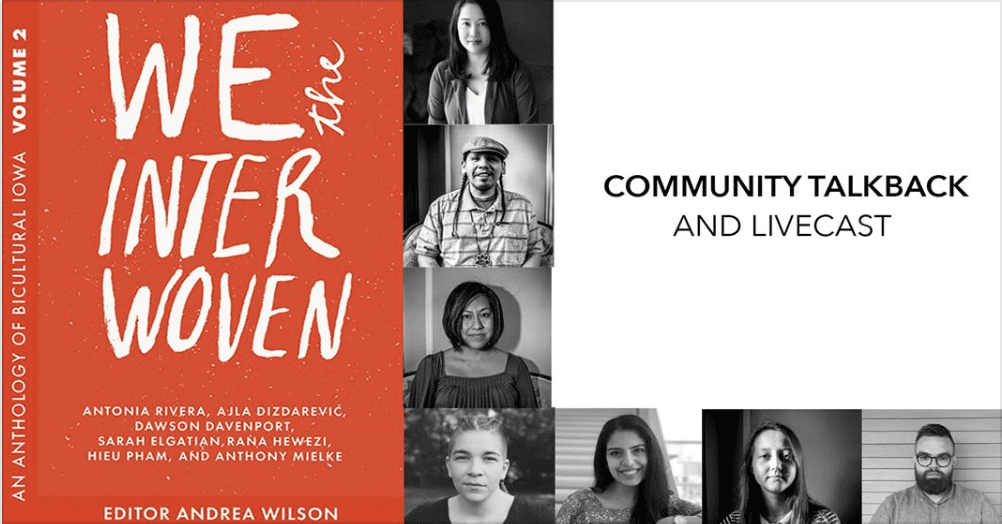 What does it mean to be in community with others? What is the value of having mixed cultures within our Iowa communities? What is it to be an American in a world that is changing fast and furiously? What can one book do to help us understand each other more?
Join us for a powerful panel of diverse community members and early readers as they discuss the newest volume of We the Interwoven, a collection of stories from immigrants and bicultural residents living in our state. Together as a panel and an audience, we'll explore ideas, challenges, and hopes for the next chapter in the story of our towns, our state, and ultimately our country.
* A book-signing reception with refreshments will follow the event.
We the Interwoven is available at the event or for preorder via mail through our website:
http://www.iowawritershouse.org/workshops/we-the-interwoven-volume-2