CommUnity's 5th Annual Hunger Banquet
CommUnity's 5th Annual Hunger Banquet
June 11 @ 5:30 pm

-

7:30 pm

$50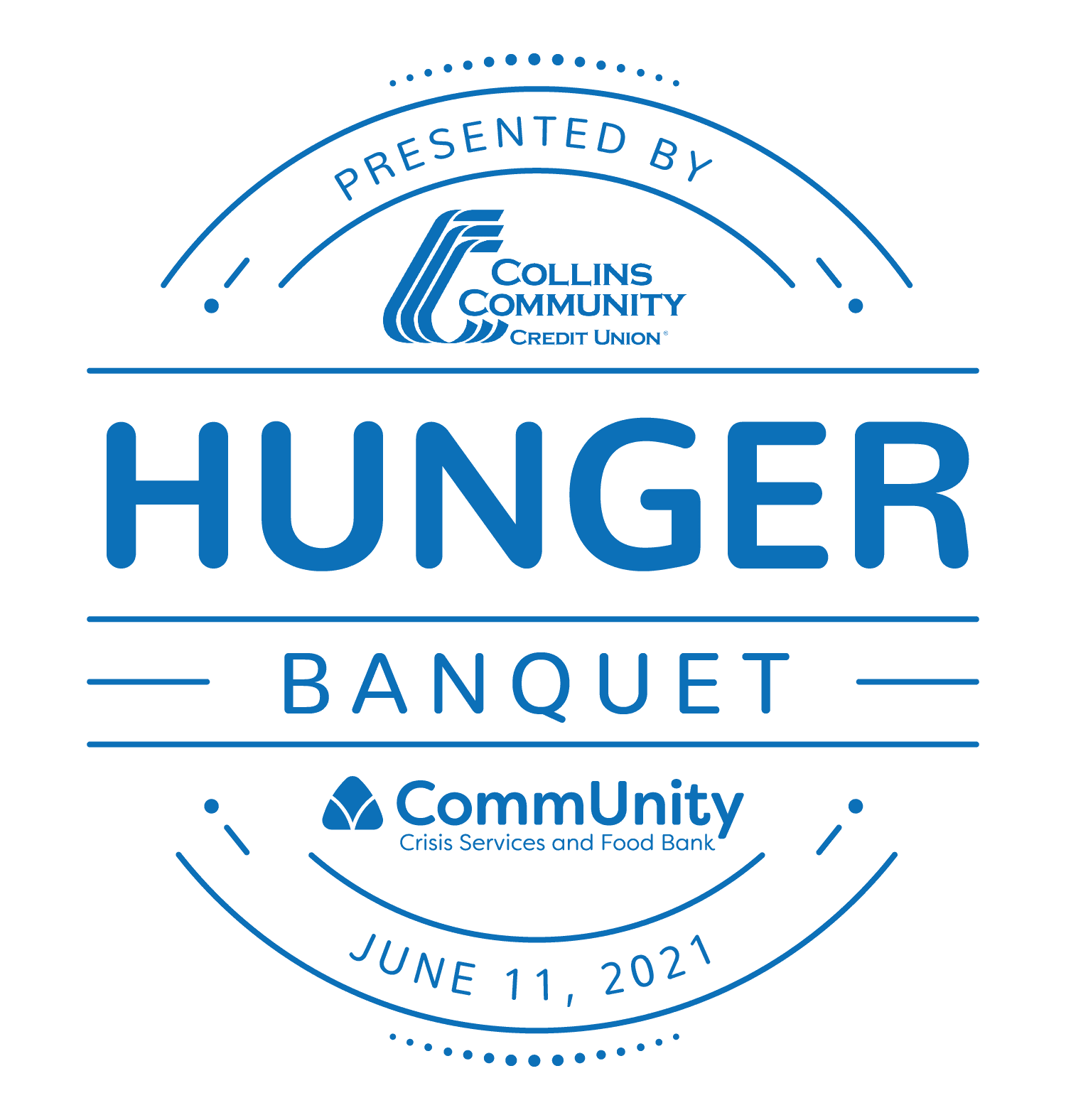 When you register for the 5th Annual Hunger Banquet presented by Collins Community Credit Union, you aren't signing up to participate in "just another fundraiser." The Hunger Banquet is designed to immerse guests in the reality of food insecurity in Johnson County. An estimated 22,500 of our neighbors are currently experiencing food insecurity.
CommUnity Food Bank is here for all Johnson County residents. Last year, CommUnity distributed a record-breaking 2,208,774 pounds of food to 4,797 households.
This year, CommUnity's 5th Annual Hunger Banquet is virtual! This means that you'll be able to experience the Hunger Banquet from the comfort of your home, all while supporting the Food Bank and learning what you can do to help fight hunger in our community.
Attendees will learn about how the COVID-19 pandemic has affected food insecurity in Johnson County and beyond through an engaging virtual presentation featuring CommUnity volunteers, staff, and supporters. And, like the in-person version of the Hunger Banquet, participants will be randomly assigned a financial demographic based on real income levels in Johnson County to determine the value of the meal that they receive.
How will this work? CommUnity will be providing virtual gift cards of varying amounts that can be used to purchase a meal from a restaurant or delivery service of your choosing! Some participants will be able to purchase an upscale dinner, some will be able to purchase a fast food meal, and those representing the 15% of our neighbors going to bed hungry will receive no meal at all.