Cricut Software Overview
May 22 @ 7:00 pm

-

8:00 pm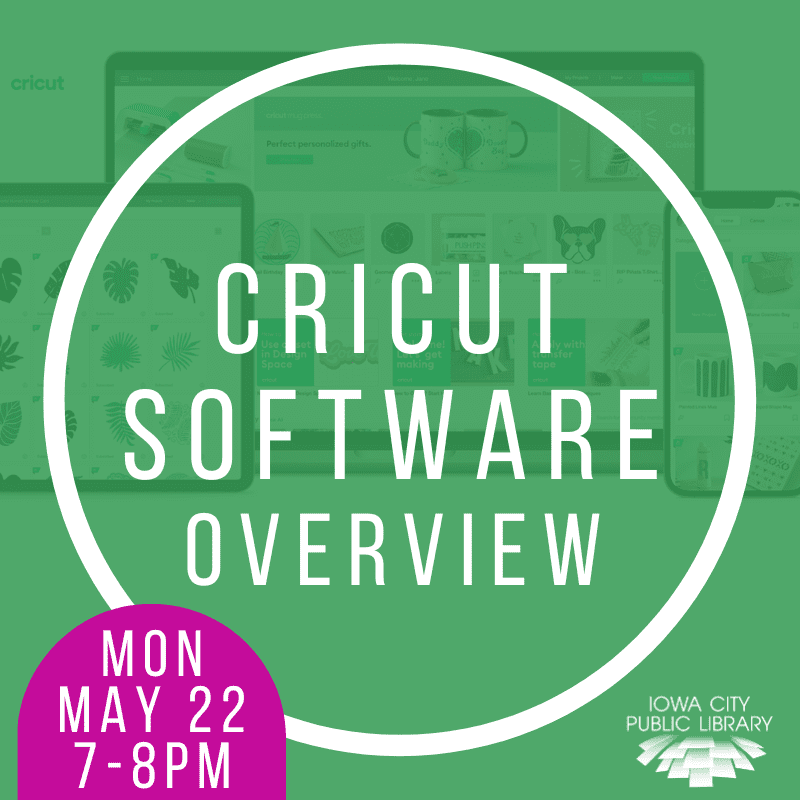 Monday, May 22, 2023 –7:00pm to 8:00pm
Anybody who has used the library's Cricut Maker 3 knows that its Cricut Design Space software can require a little training.  In this hour-long session, we'll share the tricks you'll need to create and cut your projects with confidence.
We'll cover things like:
Starting and saving a new project
Recommended ways to use the left-hand icons to find and incorporate things into your designs
Using the combine and contour features to remove unwanted elements and determine where exactly your lines will cut
How to get the correct layout before beginning the cut
Note: We won't spend much time explaining the Cricut and its capabilities in this session.  If you haven't attended an "Intro to the Cricut" session here, you might want to watch a few YouTube videos for some background before attending this intermediate-level class.
Have you had any particular troubles using the Cricut?  Bring your questions or email them to us in advance!
Instructor: Stacey McKim, manager of the Digital Media Lab
Registration is optional, if you'd like to receive a reminder.
If you need disability-related accommodations in order to participate in this event, please contact the Library.
This event is open to the public.
The Digital Media Lab is available during this event.