Downtown Holiday Pop-Up Market
November 8, 2019 @ 8:00 am

-

December 24, 2019 @ 5:00 pm

Free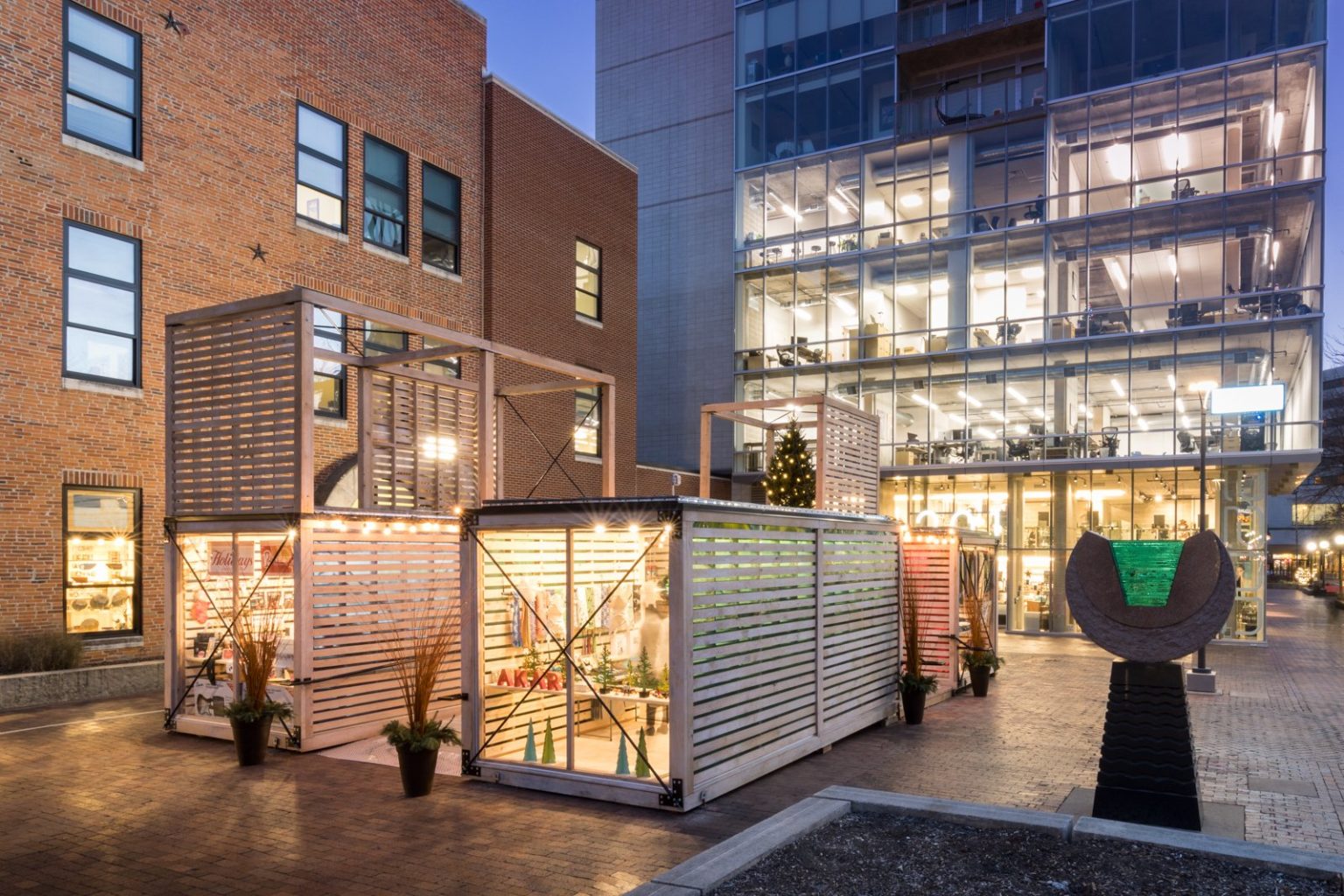 There is no other place like Downtown for the holidays–
Come experience the holiday season in Downtown Iowa City and explore the Downtown Holiday Pop-Up Market, back again in the heart of the city!
For 7 weeks, beginning November 8th, the beautiful pop-up market, sponsored by GreenState Credit Union will transform Black Hawk Mini Park into a festive holiday destination. Each week, for the seven weeks, new pop-up shops will fill the spaces.
Here is the full calendar of shops that will be joining us for the 2019 Holiday Market:
*Nov. 8-10- Fontenelle Supply Co. in all three shops!
*Nov. 11-17 – Local artists & Luxe Interiors
*Nov. 18-21 – Holiday Escape Room & Rare Bird Soap Shop
*Nov. 22-24 – Necessary Behavior, SLICE: A Bakery Emporium, The Pop Up Co.
*Nov. 25-28 – Riverside Theatre
*Nov. 29-Dec 1 – (Downtown Iowa City Small Business Saturday)- Catherine's Boutique – Iowa City, IA, The Pop Up Co., West Music
*Dec 2-5 – Rare Bird Soap Shop, The Pop Up Co., Butter Custom Bakery, LLC
*Dec 6-8 – Wolf Den Wares, The Pop Up Co., Glassando
*Dec 9-12 – Revival Clothing Store, Ruka, {made} community
*Dec 13-15 – Daydreams Comics, Revival Clothing Store, {made} community
*Dec 16-17 – Rare Bird Soap Shop, University in 3D Design
*Dec 18-19 – Fownd Vintage/ Ramitas, Rare Bird Soap Shop, University in 3D Design
*Dec 20-22- Susan Shinnick, Whoa Nelli Natural Cleaning Products, The Makers Loft Iowa City
*Dec 23-24 – Whoa Nelli Natural Cleaning Products