Drivers | Laura Napier
June 3, 2022 @ 3:00 pm

-

6:00 pm

|

Recurring Event

(See all)

An event every week that begins at 3:00 pm on Friday, repeating until June 4, 2022

An event every week that begins at 4:00 pm on Thursday, repeating indefinitely

An event every week that begins at 12:00 pm on Saturday, repeating indefinitely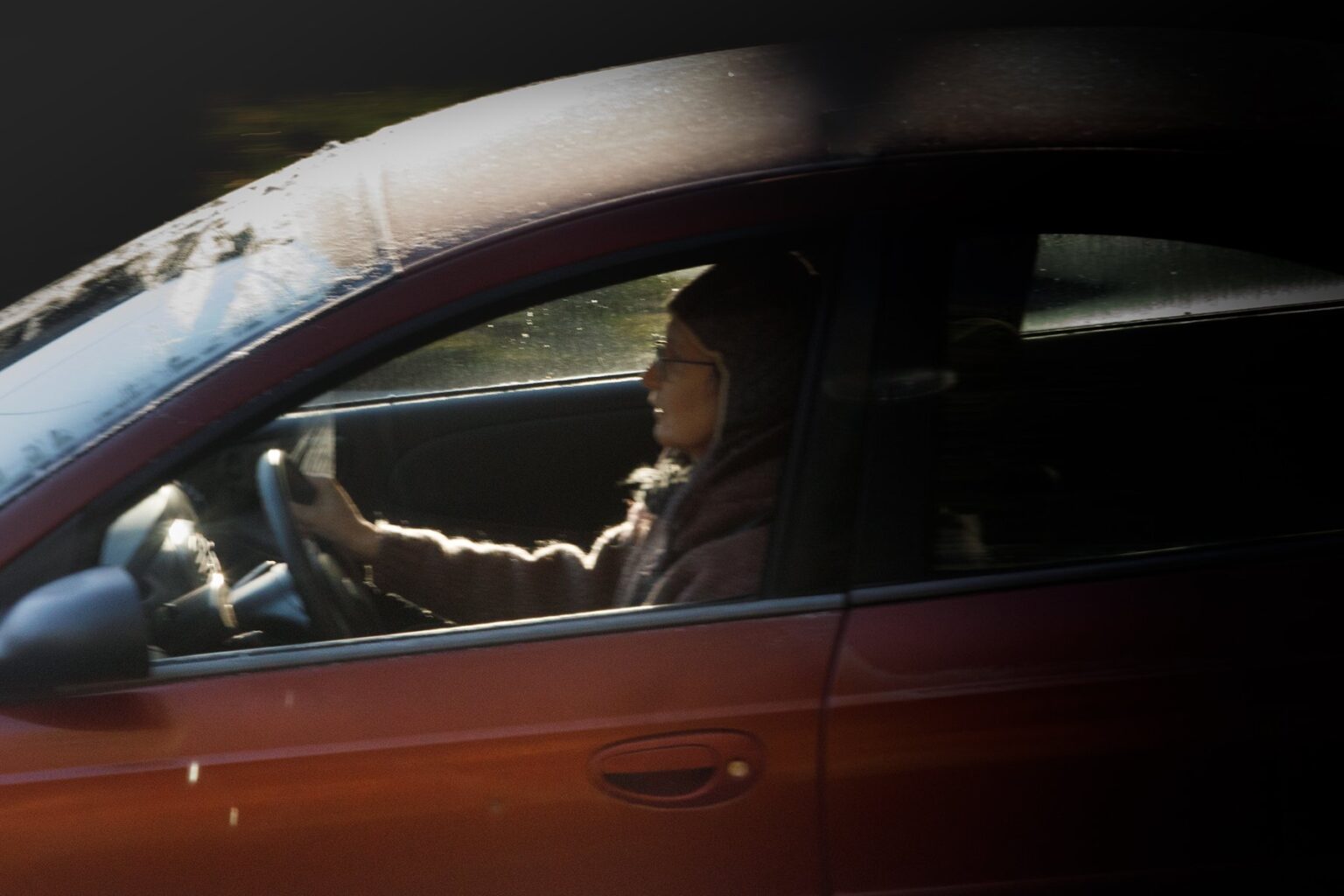 How do infrastructure, culture, and climate change connect? 
Drivers maps systems of dirty power through installation, video, and a collaboratively created diagram of ethanol-related objects.
While Drivers refers to the causes of climate change, a video captures portraits of drivers as they pass by the artist's home.  A drawn web of harmful energy networks includes the natural gas heating the artist's home in Iowa City from western Texas, the nitrates from Iowan agriculture running down the Mississippi to the Louisiana and Texas coasts, and proposed carbon capture pipeline routes. An updated map shows how climate change enables new pipelines in the unfrozen north, and where oil and gas infrastructure is sabotaged in Ukraine, a crossroad between east and west. A stocking cap bearing a trademark, a bumper sticker made by prisoners, football, and traditions of land inheritance all link through ethanol's political, economic, environmental, and cultural dimensions in a diagram derived from the collaborative workshop "Writing the Ethanol Implosion", held at PS1 in March 2022.
The artist's intent is to trace networks that support her dirty power. The point is to reveal the things we don't think about, that have been in front of us all along.
ABOUT THE ARTIST
Laura Napier is an artist researching the social cultures of oil and gas, as we face massive climate change. Her work focuses on places where oil, gas, and petrochemical industries are embedded, including Houston, Texas, where she resided for six years. In her past lives, she also lived in Brooklyn, Manhattan, and the Bronx, and her parents were born in Detroit. She is an avid bicycler but also keeps an inherited and aging gas-powered sedan in running condition, and she is not sure if she should use gas with ethanol or not.
Recently Napier presented a lecture-performance for the closing of the online conference Experiences of Oil, co-produced by Stavanger Art Museum and Curatorial Practice, Faculty of Fine Art, Music and Design, University of Bergen, Norway. In 2019, she released her artist book, "Sea of Oil: Story Circle Show & Tell," alongside a solar powered video installation and exhibition of objects at the Solar Studios at Rice University, with the Center for Environmental Studies, supported by a Houston Arts Alliance grant and the Transart Foundation for Art and Anthropology. She is an alumna of the Creative Climate Leadership programme, led by Julie's Bicycle in partnership with global collaborators at Biosphere 2 in Arizona.
Napier earned a M.F.A with the Milton Avery Graduate School of the Arts at Bard College, and holds a B.F.A. from the Cooper Union for the Advancement of Science and Art. She is Visiting Assistant Professor in Photography at the University of Iowa (2021-2022).