Driving While Black: a Black History Month film
Driving While Black: a Black History Month film
February 23 @ 7:00 pm

-

9:00 pm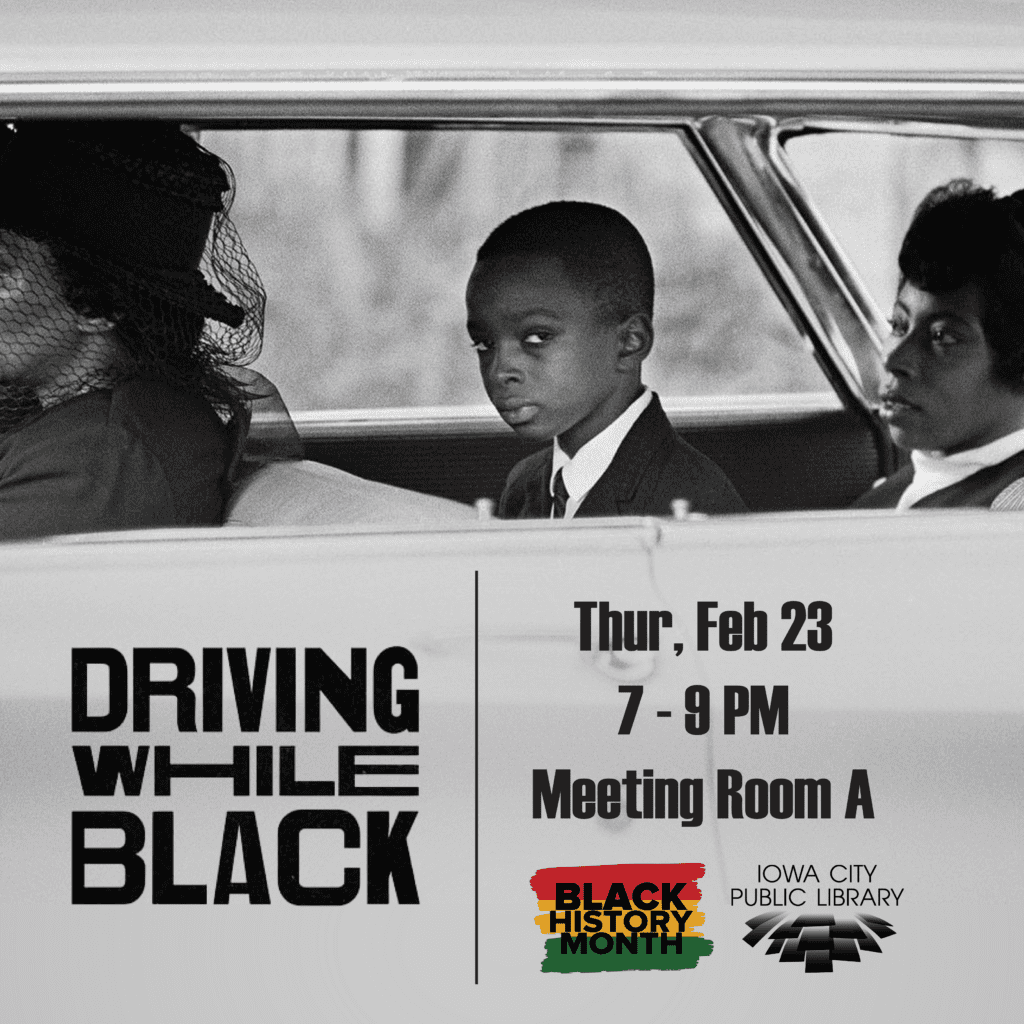 Thursday, February 23, 2023 –7:00pm to 9:00pm
"Driving While Black: Race, Space and Mobility in America," directed by historian Gretchen Sorin and director Ric Burns (younger brother of Ken Burns)
The film examines the history of African Americans on the road from the depths of the Depression to the height of the Civil Rights movement and beyond, exploring along the way the deeply embedded dynamics of race, space and mobility in America during one of the most turbulent and transformative periods in American history, wcich brought new mobility and freedom for African Americans but also exposed them to discrimination and deadly violence, and how that history resonates today.
If you need disability-related accommodations in order to participate in this event, please contact the Library.
This event is open to the public.