Ed Folsom, Jim Perlman, & Dan Campion Reading @ Prairie Lights
Ed Folsom, Jim Perlman, & Dan Campion Reading @ Prairie Lights
June 20, 2019 @ 7:00 pm

-

9:00 pm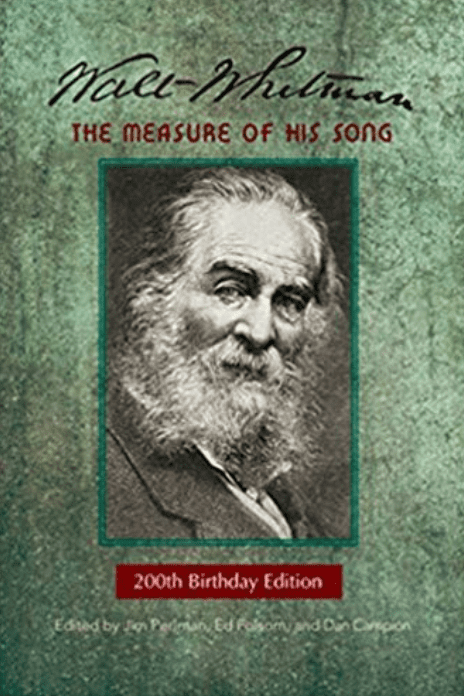 Please join us for a very special evening in celebration of Walt Whitman's 200th birthday as editors Ed Folsom, Jim Perlman and Dan Campion read from the new edition of their monumental anthology, Walt Whitman: The Measure of His Song. Beginning with Ralph Waldo Emerson's famous 1855 letter ("I greet you at the beginning of a great career…"), this edition charts the continuing responses to Whitman's work, from Thoreau, Pound, Lawrence, Neruda, and Ginsberg, to Adrienne Rich, Gary Snyder, and Julia Alvarez.
Ed Folsom is the Roy J. Carver Professor of English at the University of Iowa, where he edits the Walt Whitman Quarterly Review and the Whitman Series for the UIowa Press, and co-directs the online Walt Whitman Archive.
Jim Perlman is founding editor and publisher of Holy Cow! Press, which has published over 125 books since 1977. He holds an MA from Iowa where he attended the first Whitman Seminar chaired by Ed Folsom that became the inspiration for Walt Whitman: The Measure of His Song.
Dan Campion, author of Peter De Vries and Surrealismand Calypso has published poetry in Able Muse, Light, Measure, The Midwest Quarterly, The North American Review, Poet Lore, Poetry, Rolling Stone, Shenandoah, and Think.