EdTech Internfest
February 23 @ 5:00 pm

-

7:00 pm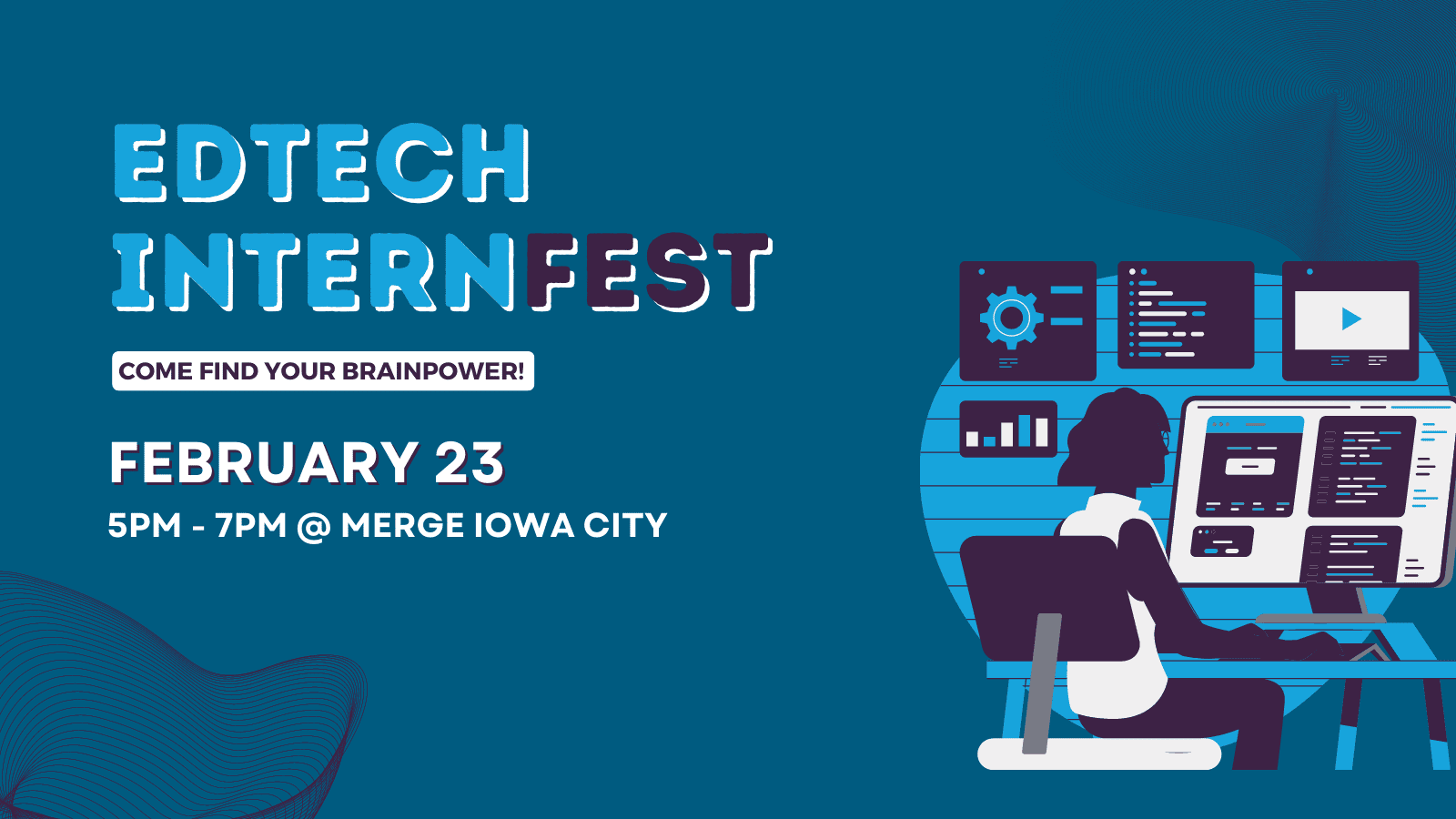 EdTech Internfest: Math Ph.D. students from the University of Iowa Mathematics Department are available and shopping for EdTech internships this summer. This mixer is an opportunity for #EdTech companies to meet student interns, engage in mutual interest discovery, and potentially build partnerships that lead to recruiting top-level research talent into your EdTech company.
Where: MERGE – 136 S. Dubuque Street, Iowa City, IA 52245
When: Thursday, February 23, 2023  |  5pm – 7pm
Proposed agenda: Brief opening comments from sponsors. A short space for companies and students who want to briefly introduce themselves. Then breakout for smaller conversations and mingling.
Beer, wine, soft drinks, and light refreshments will be served. Please Kindly RSVP by 2/15/2023.
Deeper Dive:
Iowa EdTech Collaborative, in partnership with the University of Iowa and Internship Network in the Mathematical Sciences (INMAS) will be hosting the third EdTech Internfest to retain top talent in Iowa by connecting our brightest, most accomplished graduate students with the best jobs in the EdTech sector.
Internship Details:
The Math Department at the University of Iowa is part of an NSF-funded internship network (INMAS) that helps companies create summer internships for talented math PhD students. How the internships work: Grants pay $5000 toward supporting the intern, with the companies paying $3000 for 8-week or $5000 for 10-week placements.
Intern Qualifications:
Interns have nearly completed their Doctorate in Mathematics Science degrees at the University of Iowa. Typical skill and training includes: data analytics, python (including, e.g., numpy, matplotlib, pandas, scikit-learn, and TensorFlow), machine learning/AI, and statistical analysis. Many of them also have significant experience with R, modeling, dynamical systems, and optimization. other students and/ or faculty from the math department might also be in attendance.
Sponsored by Internship Network for the Mathematical Sciences, University of Iowa Department of Mathematics, MERGE, and the Iowa EdTech Collaborative.