Elizabeth Moen
November 26 @ 9:00 pm

-

November 27 @ 12:30 am

$10 – $23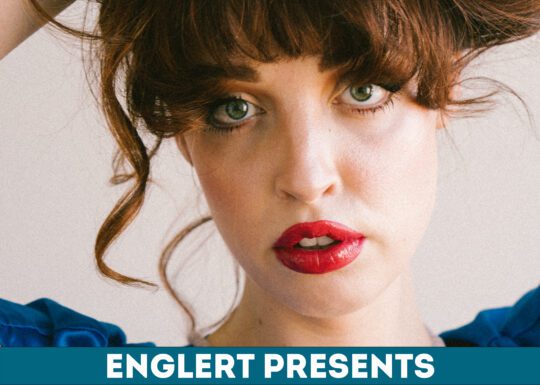 Wherever You Aren't Album Release Show
with Annalibera

PLEASE READ before purchasing tickets:
Please read our 
COVID-19 Safety Policy for Patrons 
before purchasing tickets. Ticket sales are live for this event, but please keep a close watch on your email for any updates or changes. Questions? Email us at info@englert.org, or give us a call at 319-688-2653. Thank you!
On-Sale Schedule
Public On-Sale: Friday, October 21 @ 10:00 AM CT
Ticket Options
$20.00 + Fees – General Admission
$10.00 + Fees – General Admission – Student (w/ ID)
PLEASE NOTE:
Advanced ticket sales end on the day of the show at 2:00 PM.
Tickets will then be available at the door at the venue beginning at 8:00 PM.
Your name will be on the Will Call list at the venue (printed tickets will not be issued).
This event takes place at Gabe's:
330 E Washington St, Iowa City, IA 52240
Gabe's is a General Admission venue; first come, first served.
Members
If you are a member of the Englert and have a promo code, please click "Add Promo Code" before choosing your seats. Not a member? Get access to advance ticketing (and more!) by becoming a member of the Englert. 
CLICK HERE
 to learn more.
Show Description
From her life to the studio, Elizabeth Moen carries with her a certain kind of street-smart wisdom: She knows when you're on your bullshit and she is also highly sensitive to when her own actions fall short. This perceptive quality is a gift and a burden. The burden is that she is too smart, too tuned into reality to lie to herself and put on a facade that makes it easier to pass for ok. The gift is that instead of giving in, Moen channels life's turmoil into a constant process of growth–as a songwriter, an arranger, and powerful lyricist.
Emerging from the introductory stage of her career, Moen is now cementing her commitment to craft: Making Wherever You Aren't wasn't just an impassioned way to pass time, it was a calling and an opportunity to reflect life's lessons into a gripping statement of art.
A self-taught guitarist, Moen wrote her first songs while a student at the University of Iowa in Iowa City. It was a small town in the Heartland but also a culturally dense world of artists, musicians, and writers–a scene whose space limitations meant the traditional songwriters, the alternative rockers, and the avant-garde enthusiasts were playing the same house shows, talking at the same bars, and dancing in the same clubs. That interdisciplinary experience and its overlap of styles shaped Moen's aesthetic scope over her first self-released albums.
Annalibera
Annalibera crafts wide-eyed, atmospheric songs that are equal parts pensive and heartbreakingly beautiful.
The wide-eyed, atmospheric music of Annalibera first made its indelible mark on the recorded music world with 2015's Nevermind I Love You—a dense, soaring eight-song collection of chiming, beautiful indie rock songs. That year she also released an experimental cassette titled 'loveil' which re-released on Night People Records the following year, this time also as an experimental film. 2018's 'Opia' blended synth-rock, dream pop and an eclectic range of influences and her latest album, Moon Bath, continues the ethereal, immersive atmosphere with electropop songs and ambient interludes.