Every Time I Die – Radical Tour 2021
Every Time I Die – Radical Tour 2021
November 7, 2021 @ 7:00 pm

-

11:00 pm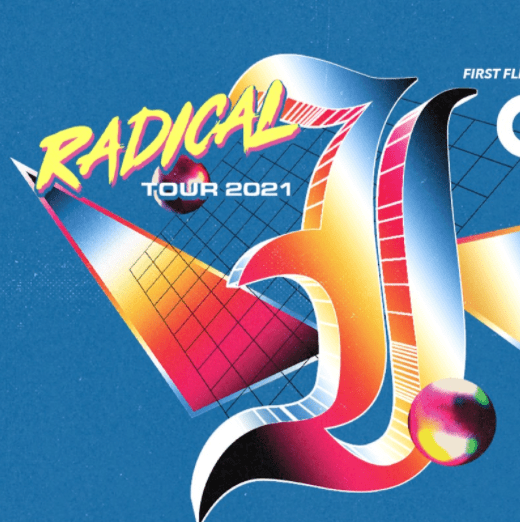 First Fleet Concerts Presents:
Every Time I Die with special guests '68 and Candy will be performing at Gabe's in Iowa City, Iowa on Sunday, November 7th, 2021.
Doors: 6:00 PM
Show: 7:00 PM
All Ages
$25 (General Admission)
About Every Time I Die
"Heaviness, Southern rock riffs, and lyrical genius." – Loudwire
EVERY TIME I DIE is a loud rock institution committed to leaving an outpouring of chaotic passion and blissful malcontent all over their records and on the stage. With boiling charisma and unrelenting energy to spare, the Buffalo band manages not one but two near-impossible tasks. They've survived two decades as an underground entity cherished for coloring outside the lines, and contrary to most career arcs, continually improving with each successive album as they charge ahead.
ETID makes a glorious hardcore-punk noise. Alchemized by a swampy summoning of Southern rock and coarse poetry, the music swirls beneath sardonic and clever wordplay, cementing them as leaders, not followers. Since their formation in upstate New York, two years shy of the New Millennium, it's been this way. Keith Buckley (vocals), Jordan Buckley (guitar), and Andy Williams (guitar), Steve Micciche (bass), and Clayton "Goose" Holyoak (drums) are recognized and revered for anarchic explosiveness, genuine camaraderie, and reliable authenticity. Songs like "Wanderlust" and "The New Black" are subcultural anthems.
The band's ninth studio album, Radical, is 16 tracks of peak-ETID, including raucous new anthems like "Post-Boredom," "Planet Shit," "A Colossal Wreck," "Desperate Pleasures," and "AWOL." They deliver what you have come to know and love and then diverge into new paths. To say that "All This And War" featuring guest vocals by Josh Scogins from The '68 is absolute brutal heaviness is an understatement. It's an addictive punch in the face, you'll want on repeat. The boys then run off to explore the dark haunted woods of a more somber and melodic side in the track "Thing With Feathers" featuring Andy Hull from Manchester Orchestra. Radical proves with every track that it is a distillation of the strengths of their past, injected with their unyielding revelry and signature sarcasm while cognizant – and fiercely combative – of the present state of world affairs.
2021's hyper-charged Radical feels like a fresh revelation in the ETID canon. "Post-Boredom" is both reflective and disaffected, as Keith declares, "this muddy water ain't deep" and "from up here, the parties and funerals all look the same." It's the same mixture of nihilistic realism and persistent irritated optimism that powered punk rock in the late '70s and post-hardcore in the early '90s. "Planet Shit" takes an unflinching look at the inevitable social upheaval born of generations of inequity. "There's no law when the outlaw wears a badge / so throw a brick, the tool becomes the instrument."
Radical pivots into new thematic territory at every turn. "A Colossal Wreck" and "Desperate Pleasures" serve as two sides of the same reactionary coin. The first laments the punishing nature of existence and seeming successes of the worst of the human hierarchy; the second renounces such hopelessness with fierce urgency. The press hailed the songs as "swaggering" (Kerrang!) and "straight for the jugular with the sort of dizzying riffs that ETID have long perfected" (Rock Sound).
Keith, Jordan, and Andy formed the band with Mike Novak and John McCarthy in 1998. The bass position frequently rotated, stabilizing with Micciche in 2011, who returned to ETID after an earlier stint in the band from 2001 to 2005. Holyoak, ETID's fourth drummer, is the newest addition. He arrived like a godsend in the eleventh hour as the band geared up for a headlining tour in 2017.
The Burial Plot Bidding War EP (2000) and Last Night in Town (2001), which clocked in at just over 30 minutes, introduced an unruly rock n' roll spirit to the burgeoning "metalcore" scene of the era. Hot Damn! (2003) was shorter than the first album but packed with even sharper wit and dexterous musicality. Gutter Phenomenon broke ETID into the Billboard 200 for the first time, driven by the dizzying attack of songs like "Kill the Music," "The New Black," and "Guitared and Feathered." The Big Dirty (2007) pummels from start to finish, with "No Son of Mine" opening several shows. New Junk Aesthetic (2009) began ETID's long and fruitful relationship with Epitaph, and Ex Lives (2012) was the No. 1 Rock Album in the US and entered Australia's Top 40. Described by Absolute Punk as "desperate, ferocious, and raw," From Parts Unknown (2014) landed in several year-end album lists.
While inspired by the unrest and upheaval around the world since the 2016 release of Low Teens, Radical focuses on humanity, decency, self-worth, and even a bit of spirituality more so than politics.
"I'm dealing with difficult matters this time that isn't only personal for me but are also universal and more communal experiences," Keith explains. "The songs are realistic in that they acknowledge that things require a lot of work. But it's ultimately a very hopeful and uplifting record."
Hailed by Metal Hammer as "one of the best live bands that you will ever see," ETID sets at international festivals and Warped Tour are "must-see" events for audiences and fellow artists alike. The diverse nature of their touring partners in recent years speaks volumes about the band's unique appeal. Fall Out Boy and Machine Gun Kelly in 2018. Coheed And Cambria and Mastodon in 2019.
In fact, the number of crucial musicians from across the creative spectrum and A-list rock producers who've collaborated with ETID across their catalog speaks volumes about the respect the band and their music commands among their peers. Other album guests over the years include Gerard Way (My Chemical Romance), Dallas Green (City And Colour), Pete Wentz (Fall Out Boy), John Christ (ex-Danzig), Brian Fallon (The Gaslight Anthem), Daryl Palumbo (Glassjaw), and Brendon Urie. (The Panic! At The Disco mastermind and Sinatra fan loves ETID so much, he's got an ETID tattoo.)
The producer list is no-less impressive: Adam Dutkiewicz (Killswitch Engage, Underoath), Eric Rachel (In This Moment, Zao), Machine (Clutch, Lamb Of God, Demon Hunter), Steve Evetts (The Dillinger Escape Plan, Suicide Silence, Sepultura), Joe Barresi (Tool, Avenged Sevenfold, Parkway Drive), and Kurt Ballou (Converge, Chelsea Wolfe, Code Orange). For Radical, the band returned to Will Putney (A Day To Remember, The Ghost Inside, Knocked Loose), who previously produced Low Teens.
The fivesome's ability to thrive in disparate environments and the diversity of their following is a direct result of ETID's steadfast focus on creative authenticity and resistance to outside forces. When Kerrang! asked Keith, in a 2019 interview, how the band stays ahead of the curve, he replied, "We don't pay attention to the curve." As the same article rightly observed: "Longevity is something that every band hopes to find in their careers. For Every Time I Die, that dream has become a reality."
Written by Ryan J. Downey
About '68
'68 is an American noise punk duo from Atlanta, Georgia. Formed in 2013 by guitarist and vocalist Josh Scogin—formerly of the hardcore punk band the Chariot—and drummer Michael McClellan, the band currently comprises Scogin and drummer Nikko Yamada.
About Candy
Candy was formed in early 2017, featuring Zak Quiram on vocals, Michael Quick and Steve Di Genco on guitars, Cody Mollen on bass, and Andrew Stark on drums. Quiram, Mollen, and Stark were previously members of the band Malfunction, Quick played in Lost Souls, and Mollen worked with both of those bands