Femme Decks
February 4 @ 9:00 pm

-

February 5 @ 12:30 am

$10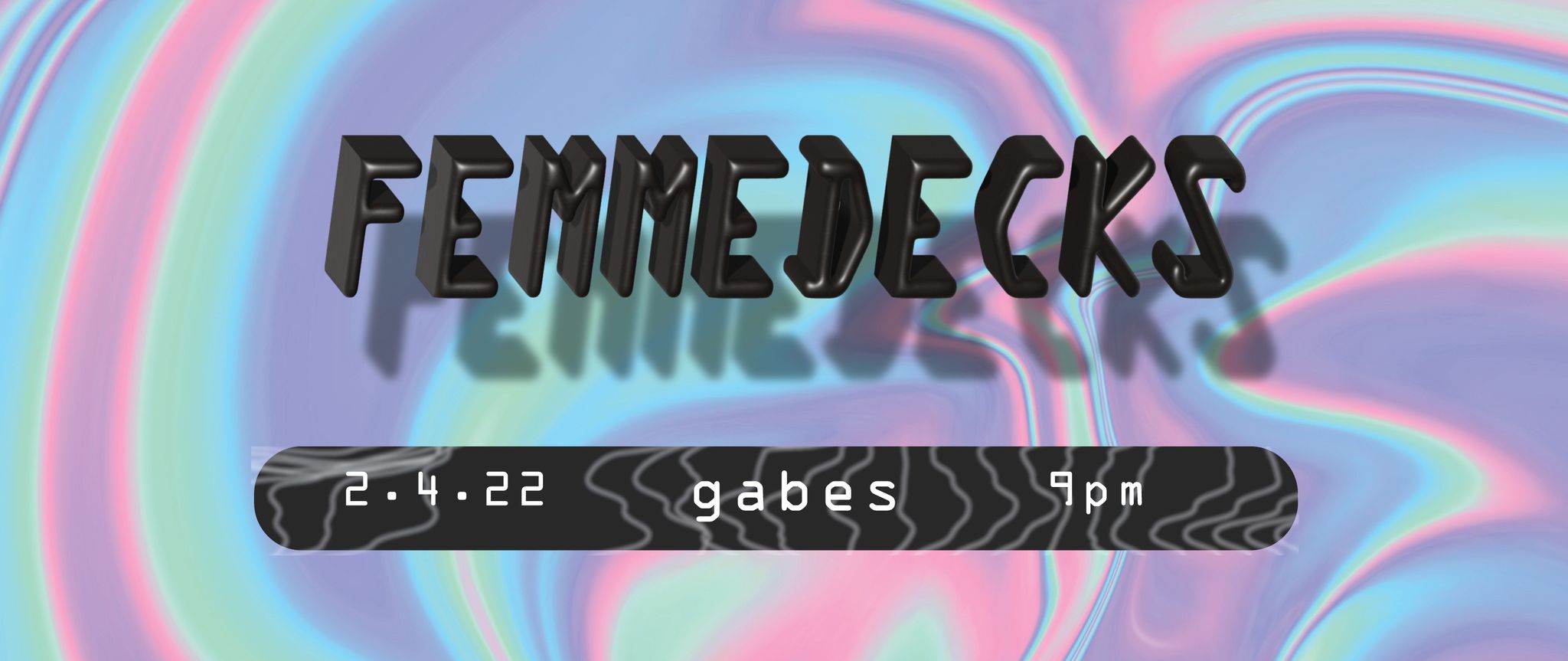 ■$10 entry■
■COVID■
Vaxxed or neg covid test.
Masks preferred.
■SAFETY■
No joke if anyone is bothering you for any reason, if someone is refusing to respect your boundaries in any way, please let me (Angelia) know and I will personally kick their ass *verbally (ofc)*.
DJS:
■ Harley ■
■ Angelia ■
■ Moreit ■
FemmeDecks is an electronic music collective aiming to empower women, poc, and trans and non binary folx, to engage in safe and inclusive environments, and to build connections between marginalized artists.