Femmedecks & iHearIC presents
Femmedecks & iHearIC presents
May 7, 2022 @ 9:00 pm

-

May 8, 2022 @ 1:30 am

$10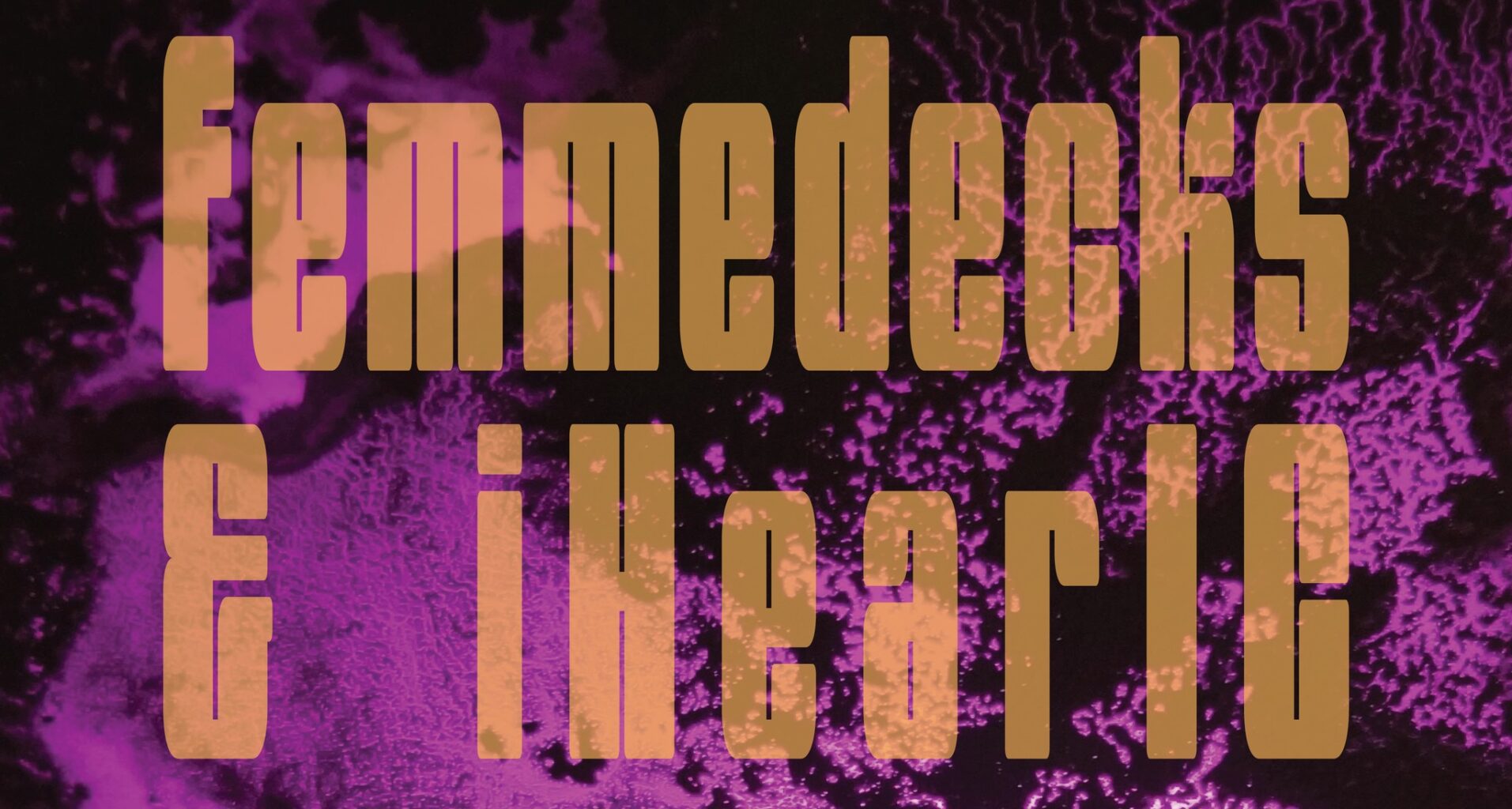 Sets by
Wangzoom
Dropbear
Maul of America
Angelia
Alternate Project Name
■$10 cover■
■COVID■
Vaxxed or neg covid test.
■SAFETY■
Respect each other's boundaries!!!
If anyone is bothering you or refusing to respect your boundaries in any way, please let Angelia and any available employee know. We will take care of the situation.
There is a zero tolerance policy for harassment of any kind!
Artists::
■ Wangzoom ■ [Madison, WI] Wisconsin's own Foshizzle Family event practitioner purveys fine-quality musics and milieu for the contemporary underground discotheque. Known for funky and vibrant sets that bridge the gap between the warehouse and da clurb. While constantly transforming as a DJ, recent sonic explorations have found Wangzoom blending moody electro and brain-bending breaks.
■ Dropbear ■ bassoonist Gabi Vanek and saxophonist Justin K Comer.
They augment their instruments with the use of electronics and their improvisations are influenced by metal, free jazz, noise, and new music.
■ Maul of America ■
details coming soon…
■ Alternate Project Name ■ [Madison, WI] Alternate Project Name is the human-pronounceable variant of an interdimensionally-recognized title granted (by themselves) to one (1) Peregrine Balas and one (1) Maximillian Wasinger, hereinafter referred to as, "The Artists(?)," for their contributions to experiential research and visible spectrum engineering. A shared appreciation for pre-warp broadcast systems, audio/visual parlor tricks, and worldbuilding serve as inspirational anchor points for their varied collaborative manifestations. Through specialization in video and laser projection, content creation, sculptural installation, and lighting design, Alternate Project Name lends a uniquely charming ambiance to musical and social gatherings.
■ Angelia ■
Co-founder of Femmedecks, Angelia is a DJ, dancer, choreographer, live visual artist and curator. Angelia is new to the art of mixing but a veteran on the dancefloor. She cultivates atmospheres utilizing genres ranging from lofi and deep house to minimal techno, acid, electro, and breaks.