FilmScene in the Park: Star Wars
FilmScene in the Park: Star Wars
May 28, 2022 @ 8:30 pm

-

10:30 pm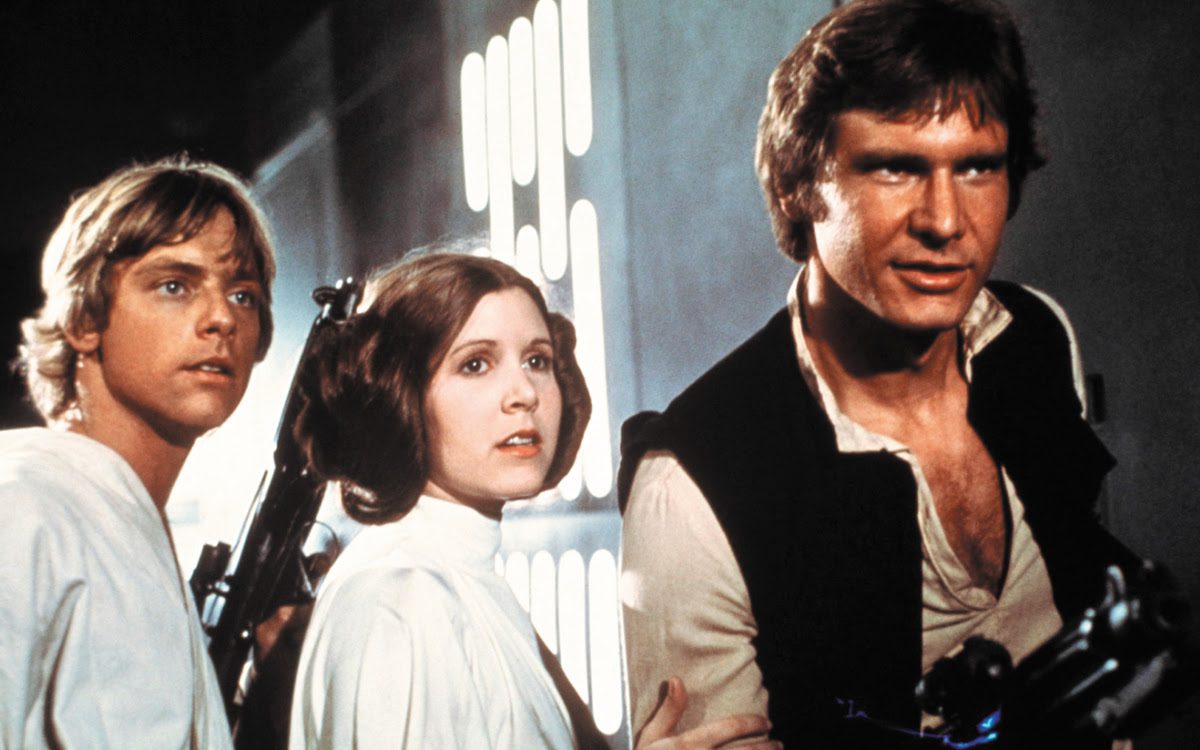 We'll be enjoying our summer nights with another amazing lineup at FilmScene in the Park! Our FREE outdoor series is presented by McComas Lacina Construction in collaboration with Iowa City Parks and Recreation Department.
We're blasting off on May 28 with STAR WARS, presented as part of Science on Screen® with a pre-show presentation from Associate Professor of Physics and Astronomy, Kenneth G. Gayley. In June, cows are back on screen with FIRST COW, a minimalist ode to friendship. Spike Lee's CROOKLYN is a vibrant portrait of family life that feels right at home in a summer lineup. And coming in July, don't miss 90s classic CLUELESS!
Plus, don't miss a bonus episode of FilmCastPodScene, a special mini-cast as part of The Parking Spaces. Check it out here.
See you at the movies,
FilmScene
__________________________________________________
STAR WARS
Saturday, May 28, 8:30pm
More Info
Presented as part of Science on Screen®. Pre-show presentation: A Long Time Ago in a Galaxy Far, Far Away…Could All That Really Happen?
Nineteen years after the formation of the Empire, Luke Skywalker is thrust into the struggle of the Rebel Alliance when he meets Obi-Wan Kenobi, who has lived for years in seclusion on the desert planet of Tatooine. Obi-Wan begins Luke's Jedi training as Luke joins him on a daring mission to rescue the beautiful Rebel leader Princess Leia from the clutches of the evil Empire.