From Our Minds to Yours: Inner Thoughts
From Our Minds to Yours: Inner Thoughts
June 10 @ 7:00 pm

-

9:00 pm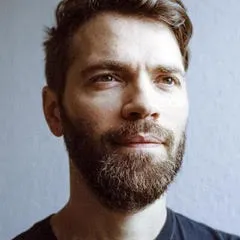 Part of a three-part performance art series using multiple EEG headbands, Jason Snell will be composing music with a group of people's minds, including his own. Their collective brain activity will be converted into both music and color for a multimedia performance at Artifactory.
Jason Snell is a multidisciplinary artist who performs electronic music with biosensors. His performances use biofeedback loops to explore consciousness and the line between cause and effect, using live data from the body and mind to compose music and visual sequences in real-time. The resulting compositions are biomorphic – taking the shape of life patterns – and reveal a natural intelligence inherent in the world and our bodies.
His brainwave and bio-sonification work has captured the attention of neuroscience and arts communities. He has presented and lectured throughout North America and Europe, including at NYU, MIT, Ableton, Native Instruments, University of Iowa, and scores of music and technology shows, conferences, and festivals.