Hispanic Heritage Month book discussion: The Line Becomes a River
Hispanic Heritage Month book discussion: The Line Becomes a River
September 29 @ 7:00 pm

-

8:30 pm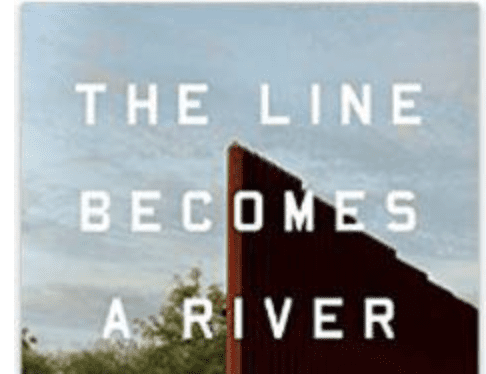 Wednesday, September 29, 2021 –7:00pm to 8:30pm
For Francisco Cantú, the border is in the blood: his mother, a park ranger and daughter of a Mexican immigrant, raised him in the scrublands of the Southwest. Haunted by the landscape of his youth, Cantú joins the Border Patrol. He and his partners are posted to remote regions crisscrossed by drug routes and smuggling corridors, where they learn to track other humans under blistering sun and through frigid nights. They haul in the dead and deliver to detention those they find alive.
Cantú tries not to think where the stories go from there. Plagued by nightmares, he abandons the Patrol for civilian life. But when an immigrant friend travels to Mexico to visit his dying mother and does not return, Cantú discovers that the border has migrated with him, and now he must know the whole story. Searing and unforgettable, The Line Becomes a River makes urgent and personal the violence our border wreaks on both sides of the line.
Join City of Iowa City Equity & Human Rights Division and the ICPL for a discussion of The Line Becomes A River by Francisco Cantu as part of Hispanic Heritage Month.
*The first 20 people to email humanrights@iowa-city.org will win a free copy of the book.*
**unlimited digital copies of the ebook and eAudio are available on Libby for patrons with Digital Johnson County access **.
This discussion will take place on Zoom, and registration is required. Zoom details will be provided on the reservation confirmation.
This event is open to the public.