How-To Tuesday: Intro to Embroidery with Mari
How-To Tuesday: Intro to Embroidery with Mari
August 2, 2022 @ 1:00 pm

-

2:00 pm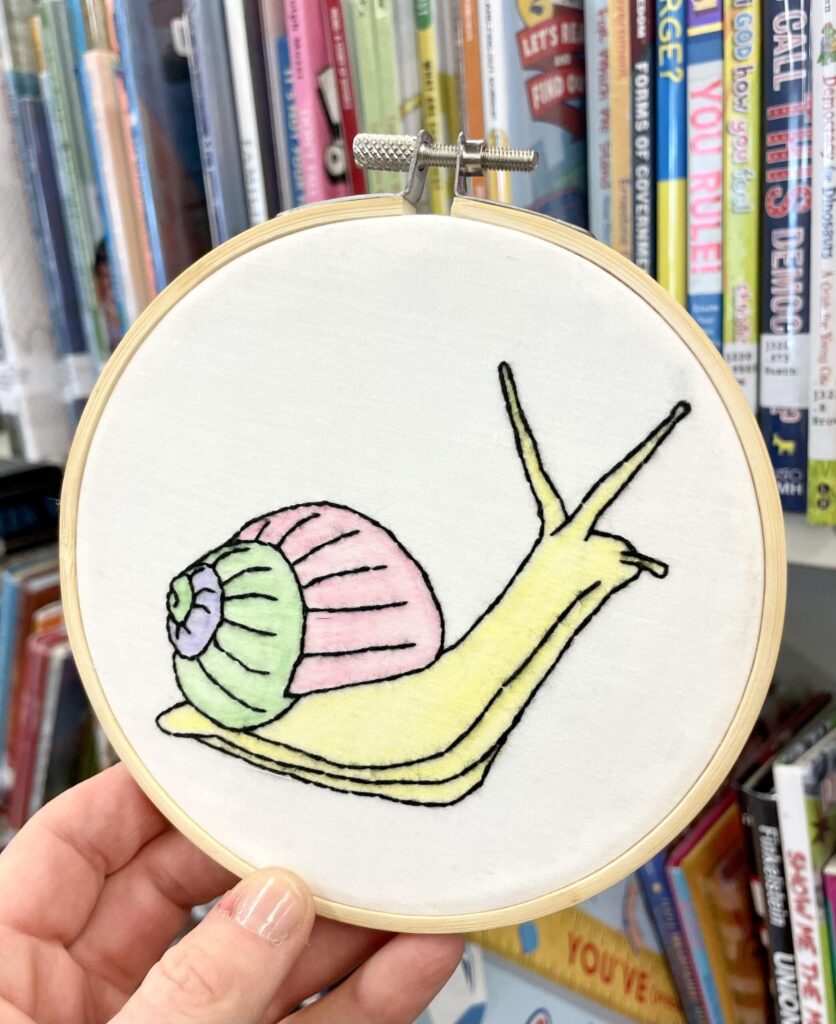 Tuesday, August 2, 2022 –1:00pm to 2:00pm
Registration is encouraged but not required for an estimate on how many pattern to make for the program.
Elementary-age kids are invited to join us each Tuesday at 1:00 to learn a little bit about a fun skill or hobby that maybe they haven't tried before! We have experts from the community here to teach you the basics!
Learn a few easy stitches that will have you well on your way to creating a beginner snail pattern, as well as information about embroidery tools that will allow to do more projects on your own. We will also learn some mixed medium techniques to easily colorize an embroidery in no time! Younger kids may need assistance with small motor skills for the program.
周二跟我学:刺绣
每周二一点我们邀请小学同学们一起学习尝试一种全新的技能或者兴趣爱好。我们有来自社区的专家教你入门!
学习一些简单的针法绣出一个初级水平的蜗牛图案;了解有关刺绣工具的信息以完成更多的作品。我们还将学习一些简单的刺绣配色技巧。幼龄小朋友在精细动作技能上可能需要帮助。
请报名以便我们按数量准备材料。
—
Se recomienda registrarse, pero no es obligatorio.
¡Los niños de primaria están invitados a unirse a nosotros todos los martes a la 1:00 para aprender un poco sobre una habilidad divertida o un pasatiempo que tal vez no hayan probado antes! ¡Tenemos expertos de la comunidad aquí para enseñarte los conceptos básicos!
Aprenda algunas puntadas fáciles que lo ayudarán a crear un patrón de caracol para principiantes, así como información sobre las herramientas de bordado que le permitirán hacer más proyectos por su cuenta. ¡También aprenderemos algunas técnicas mixtas para colorear fácilmente un bordado en muy poco tiempo! Los niños más pequeños pueden necesitar ayuda con las habilidades motoras pequeñas para el programa.
This event is open to the public.