iHEARIC
February 13, 2020 @ 8:00 pm

-

10:00 pm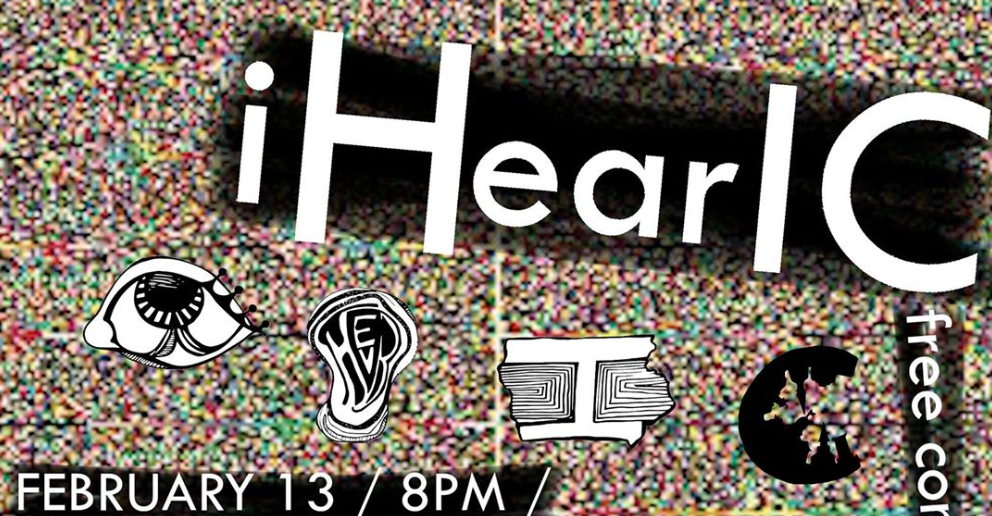 This month will feature…
Sneezy Dollars: Iowa City's favorite trashgrass band. Named after a wad of cash that was sneezed on and then donated to the band as they were busking downtown. The artists in this band have been regular performers on the iHearIC series under one band name or another since 2016 and we're excited to continue sharing the stage with them!
Prodagy STT is a singer, rapper, sound engineer, music producer, and song writer currently residing in Iowa City, Iowa. His style takes the foundation of rap and hip-hop and fuses it with that of rock, Afro pop, and soul. Prodagy's new age sound is eclectic and captivates listeners worldwide.
Diviin Huff is an actress, radio host, and poet. She has appeared twice on the iHearIC concert series and was an audience favorite. Listen to her long-running radio show A Moment With Diviin on KRUI.
Will Yager is a versatile bassist/improviser committed to collaborating with living composers in the creation of new solo and chamber repertoire for the double bass, and has worked directly with composers Michael Gordon, David Lang, Miya Masaoka, Mary Jane Leach, Michael Pisaro, and Amy Williams. He is a founding member of the soprano/double bass duo LIGAMENT and improvising trio Wombat.