Iowa Steel Band with Victor Provost, NSSBE Host Concert
Iowa Steel Band with Victor Provost, NSSBE Host Concert
February 24 @ 7:30 pm

-

9:00 pm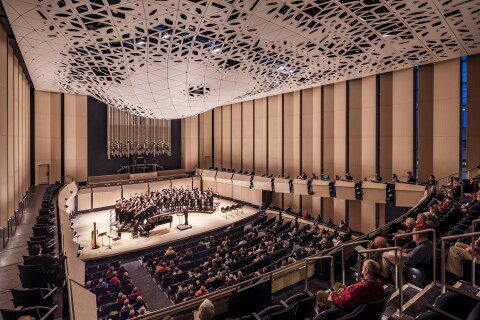 Voxman Music Building
93 East Burlington Street, Iowa City, IA 52240
Concert Hall – 2101
School of Music
319-335-1603
Iowa Steel Band with Victor Provost, NSSBE Host Night Concert
This concert is free and open to the public.
View the program here: https://digital.lib.uiowa.edu/islandora/object/ui%3A30059
Iowa's Internationally known steel band joins forces with steel pan artist Victor Provost for an evening of his compositions. Born and raised on the island of St. John, Virgin Islands, Victor Provost is widely regarded as one of the world's leading voices on the unique, and often misunderstood, steelpan. Through appearances at concert halls, clubs, and stages throughout the world, he has developed a reputation as a "dazzling soloist," crafting an impressive improvisational voice and style. With a strong foundation in Bebop, a contemporary sensibility, and deep roots in Caribbean music, he seamlessly melds and mixes genres.
Individuals with disabilities are encouraged to attend all University of Iowa sponsored events. If you are a person with a disability who requires a reasonable accommodation in order to participate in this program, please contact the sponsoring department or contact person listed in advance of the event.