Let's Play Monday–Let's Dance!
Let's Play Monday–Let's Dance!
June 20 @ 1:00 pm

-

2:00 pm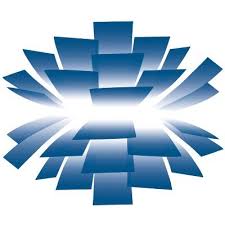 Monday, June 20, 2022 –1:00pm to 2:00pm
Meeting Room A, Meeting Room B, Meeting Room C
This week, we will be dancing along to classic tracks from throughout the Let's Dance catalog for the first half hour. The second half we will be dancing to classic sock hop and wedding group dances. Electric Slide on over to ICPL for fun day full of dance!
Let's Play Monday is a weekly program for all ages. We will be playing a different type of game each week. Participants are free to come and go as they like, and everyone is welcome to join in the fun!
—
Esta semana, bailaremos canciones clásicas de todo el catálogo de Let's Dance durante la primera media hora. La segunda mitad estaremos bailando al clásico sock hop y bailes de grupo de bodas. ¡Electric Slide en ICPL para un día divertido lleno de baile!
Let's Play Monday es un programa semanal para todas las edades. Estaremos jugando un juego diferente cada semana. Los participantes son libres de ir y venir cuando quieran, ¡y todos son bienvenidos a unirse a la diversión!
Let's Play Monday "周一一起玩"系列活动将在暑假期间每周一下午一点举行,适合各年龄段的小朋友参加。我们每周都会玩不同类型的游戏,活动期间可以随时加入或者离开,欢迎大家一起来玩!
本周活动的前半小时我们将跟随 Let's Dance 的经典曲目起舞。下半场我们将跳经典的袜子舞和婚礼团体舞。 一起来图书馆尽享舞蹈的欢乐吧!
This event is open to the public.