Let's Play Monday–Seaside Bingo!
Let's Play Monday–Seaside Bingo!
June 6 @ 1:00 pm

-

2:00 pm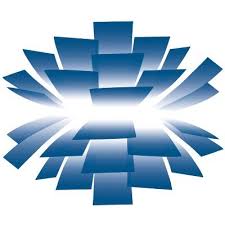 Monday, June 6, 2022 –1:00pm to 2:00pm
We are kicking off our Let's Play Monday series with Seaside Bingo! In recognition of World Ocean Day on June 8th, our first of three Bingo sessions will have a beach and sea creature theme. Come try your luck and win fun prizes!
Let's Play Monday is a weekly program for all ages. We will be playing a different type of game each week. Participants are free to come and go as they like, and everyone is welcome to join in the fun!
—
¡Comenzamos nuestra serie Let's Play Monday con Seaside Bingo! En reconocimiento al Día Mundial del Océano el 8 de junio, nuestra primera de tres sesiones de Bingo tendrá el tema de la playa y las criaturas marinas. ¡Ven y gana divertidos premios!
Let's Play Monday es un programa semanal para todas las edades. Estaremos jugando un juego diferente cada semana. Los participantes son libres de ir y venir cuando quieran, ¡y todos son bienvenidos a unirse a la diversión!
Let's Play Monday "周一一起玩"系列活动将在暑假期间每周一下午一点举行,适合各年龄段的小朋友参加。我们每周都会玩不同类型的游戏,活动期间可以随时加入或者离开,欢迎大家一起来玩!
为纪念 6 月 8 日的世界海洋日,今天的第一期活动将是以海滩和海洋生物为主题的宾果游戏 Seaside Bingo!这也将是我们三场宾果游戏中的第一场。快来试试你的运气,赢取有趣的奖品吧!
This event is open to the public.