Let's Talk Books: Horror
October 26, 2021 @ 7:00 pm

-

8:00 pm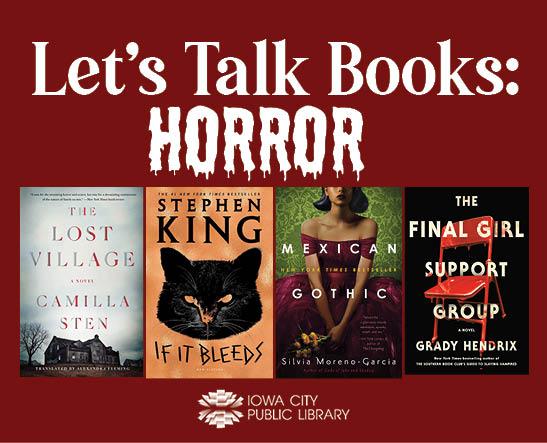 Why do people read Horror? In general, because they enjoy the thrill of being scared or the sense of terror or dread that builds as they read. In Horror, it's the combination of the characters and the mood or atmosphere of the story that creates the sense fear, repulsion or terror in the reader. Join us as we share our favorite scary reads.
Not quite a book group, Let's Talk Books is a series of casual conversations about books where we meet to share descriptions of our favorite reads. Join us for your favorite genres to chat with like-minded readers. Bring a couple of recommendations to share or just show up to hear what everyone else loves!
Register here to reserve your spot for the discussion. Our video chat gathering will take place in Zoom, and you'll receive an email with login details in advance. Everyone is welcome.
This event is open to the public.