Let's Talk Books: Travel
November 9, 2021 @ 7:00 pm

-

8:00 pm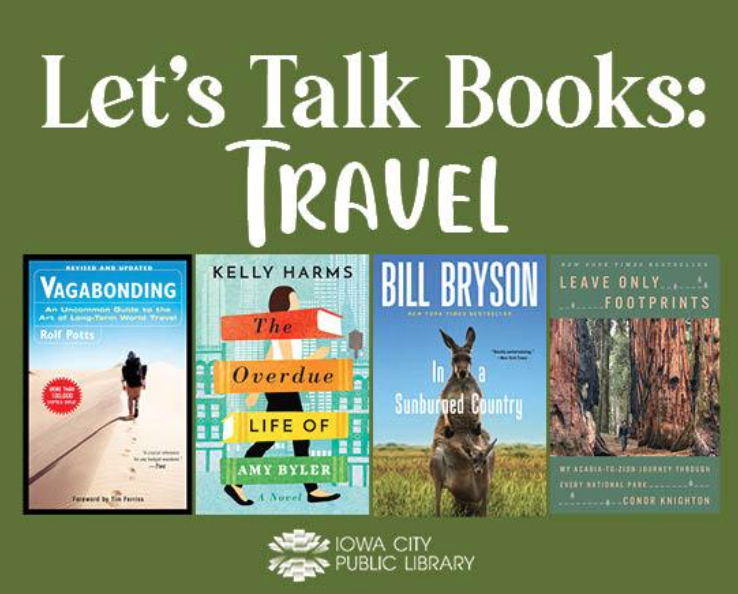 Tuesday, November 9, 2021 –7:00pm to 8:00pm
Travel books, either fiction or non fiction, can help develop (or satisfy) your sense of wanderlust. You can learn about new places or do a bit of second-hand traveling through others adventures. Traveling vicariously through books when you can't actually leave town makes life much more fun without all the packing.
Not quite a book group, Let's Talk Books is a series of casual conversations about books where we meet to share descriptions of our favorite reads. Join us for your favorite genres to chat with like-minded readers. Bring a couple of recommendations to share or just show up to hear what everyone else loves!
Register here to reserve your spot for the discussion. Our video chat gathering will take place in Zoom, and you'll receive an email with login details in advance. Everyone is welcome.
This event is open to the public.