Let's Talk Books: We Read Chick Lit
Let's Talk Books: We Read Chick Lit
May 25 @ 7:00 pm

-

8:00 pm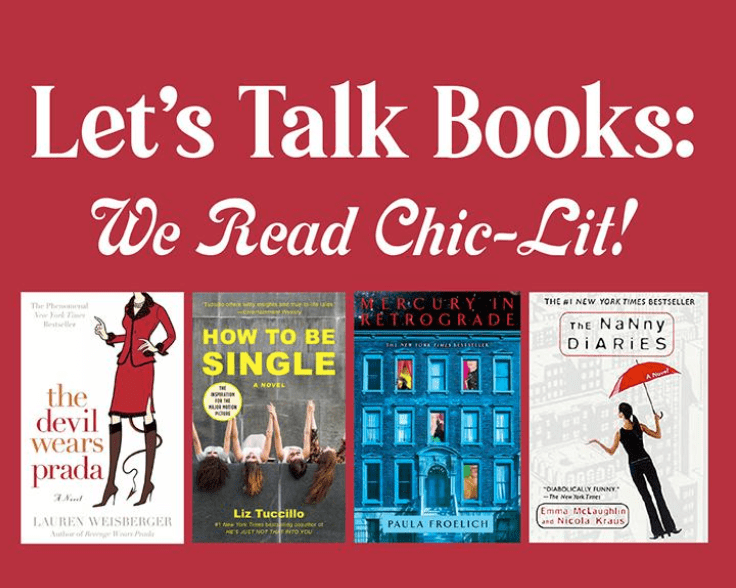 Coined in the mid 1990's the term Chick Lit, was early on used to denegrate a subgenre of Women's Fiction, aimed at yournger women, that focused on the romantic trials of women of the same age. However today, the term has evolved. And although often reffering to Fiction written specifically by women for women that is set most often in the current time period, Chick Lit focuses on any of a number of aspects of life for women in 20's or 30s, from careers, romance, or family dynamics to learning to assert ones self professionaly or romantically, they often contain humor or romance and are often written in a lighter tone than "women's fiction".
Not quite a book group, Let's Talk Books is a series of casual conversations about books where we meet to share descriptions of our favorite reads. Join us for your favorite genres to chat with like-minded readers. Bring a couple of recommendations to share or just show up to hear what everyone else loves!
Register here to reserve your spot for the discussion. Our video chat gathering will take place in Zoom, and you'll receive an email with login details in advance. Everyone is welcome.
This event is open to the public.