LOOKING FORWARD: RUMAAN ALAM IN CONVERSATION WITH DR. TAMEKA CAGE CONLEY
LOOKING FORWARD: RUMAAN ALAM IN CONVERSATION WITH DR. TAMEKA CAGE CONLEY
May 4 @ 7:00 pm

-

9:00 pm

$10 – $125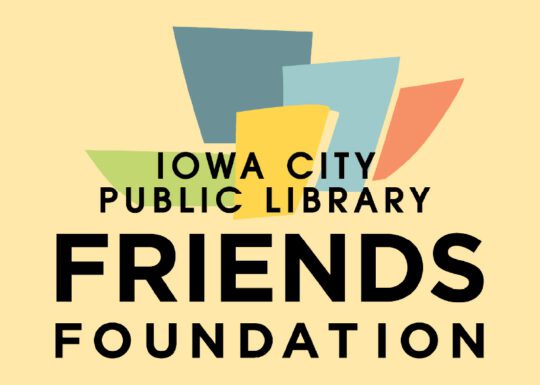 Join the Iowa City Public Library Friends Foundation for an evening with Rumaan Alam in conversation with Dr. Tameka Cage Conley benefiting the Iowa City Public Library.
Rumaan Alam is an author whose writing explores the beauty and horror of daily existence, as well as complex ideas about fate and privilege.
After his parents moved from Bangladesh in the '70s, Rumaan grew up in the suburbs of Washington D.C. He was an obsessive reader and knew he wanted to be a writer by the time he was 10 years old. After studying English and graduating from Oberlin College, he has written three novels: Rich and Pretty, That Kind of Mother, and his latest, the instant New York Times bestseller Leave the World Behind. A finalist for the 2020 National Book Award, Leave the World Behind is also being adapted for film with Julia Roberts and Denzel Washington in lead roles.
Rumaan's other writing has appeared in The Wall Street Journal, The New York Times, New York Magazine, Buzzfeed, and The New Republic, where he is a contributing editor. He also co-hosts two podcasts for Slate.
Rumaan lives in New York with his husband and two children.
Tameka Cage Conley is a literary artist and creative intellectual who writes fiction, poetry, plays, essays, and librettos. She was born in post-Jim Crow Shreveport, Louisiana and reared by a tightly knit matriarchal family led by her great-grandmother who told stories about injustice and resistance – these stories inform the commitment to social justice in her literary craft.
Tameka has received awards, fellowships, and praise for her work in the Iowa Writers' Workshop, the Stanley Museum of Art, for her libretto in a Gathering of Songs, and more. Tameka is a two-time nominee for the Pushcart Prize in poetry and fiction, and her poem dedicated to Prince Rogers Nelson, "Because They Was Purple," was nominated for the Best of the Net Prize.
Tameka received her PhD from Louisiana State University. As an Assistant Professor of English and Creative Writing at Oxford College of Emory University, Tameka produces a distinguished conversation series. She is at work on her first novel, You, Your Father – an epic family saga that considers the untimely deaths of African American men over six decades, beginning in the early 1940s in Shreveport.
The Iowa City Public Library is a center of community life that connects people of all ages with information, engages them with the world of ideas and with each other, and enriches the community by supporting learning, promoting literacy, and encouraging creativity. The ICPL Friends Foundation goal is to strengthen the Iowa City Public Library through fundraising, advocacy, and innovative programs that benefit our diverse community and promote greater awareness of the Library's valuable resources. To directly support the ICPL Friends Foundation please visit: www.icpl.org/donate