Maria Kuznetsova in conversation with Anna Bruno
Maria Kuznetsova in conversation with Anna Bruno
April 15 @ 7:00 pm

-

9:00 pm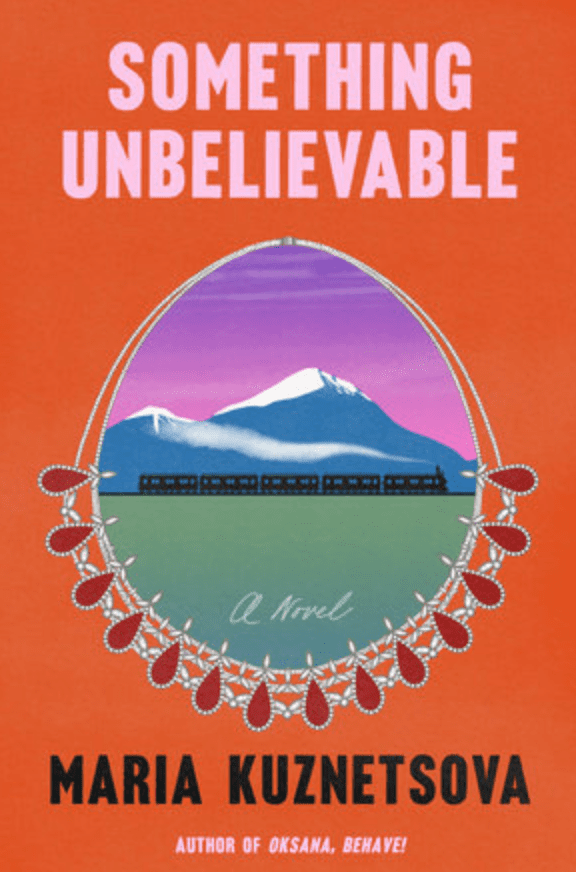 Prairie Lights Virtual – Zoom
Please join us to celebrate the release of Maria Kuznetsova's Something Unbelievable with a reading and conversation with fellow Iowa Writers' Workshop graduate, Anna Bruno.
To join this virtual event, register here.
Julia Phillips, author of National Book Award Finalist Disappearing Earth says of the book, "Something Unbelievable gives you things hilarious, things heartbreaking, things gorgeous and perfect and irresistible on every page. This novel crosses generations, oceans, and empires but never misses a step. It is one more testament to Maria Kuznetsova's extraordinary talent. You'll read it hardly believing such a good book could be – yet here it is in your hands! Believe!"
Maria Kuznetsova was born in Kiev, Ukraine, and moved to the United States as a child. Her first novel, Oksana, Behave!, was published in 2019. She lives in Auburn, Alabama, with her husband and daughter, where she is an assistant professor of creative writing at Auburn University. She is also a fiction editor at The Bare Life Review, a journal of immigrant and refugee literature.
She will be joined in conversation by Anna Bruno, a writer and teacher at the University of Iowa's Tippie College of Business. Previously, Anna managed public relations and marketing for technology and financial services companies in Silicon Valley. She holds an MFA in fiction from the Iowa Writers' Workshop, an MBA from Cornell University, and a BA from Stanford University. She lives in Iowa City with her husband, two sons, and blue heeler. Ordinary Hazards is her first novel.