Mi Casa, Your Casa 2.0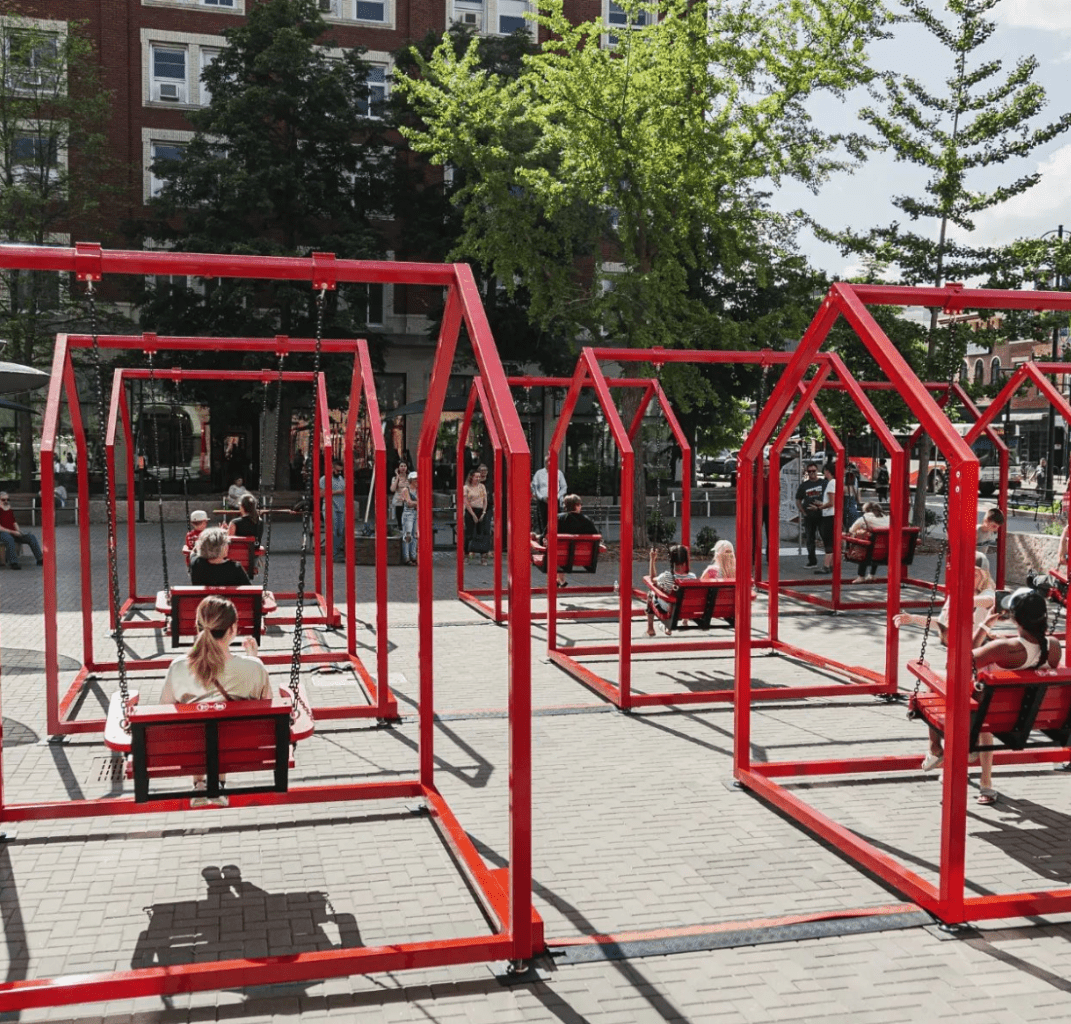 The Iowa City Downtown District in partnership with the City of Iowa City, Think Iowa City, and the Community Foundation of Johnson County will bring the international participatory public art installation, Mi Casa Your Casa 2.0 to Downtown Iowa City's pedestrian mall this June. Opening on the 10th this month, the summer art installation will encourage visitors to relax, swing, and play in the heart of downtown for an entire month at any time of day. A collection made up of 16 pieces, the framed houses each feature a two-person porch swing.
The Mi Casa, Your Casa 2.0 red frames, each in the shape of a small house, set alongside one another will be placed in three main areas of the pedestrian mall. Inside each "casa", there is a swing and a ring of lights lining the bottom. When the house is empty, the lights glow dimly to welcome the next visitor. Once someone steps inside, the lights release a more powerful glow, indicating that someone is home. The swing inside invites the passer-by to settle comfortably in the small houses and to relax by swaying quietly in a unique environment.
The installation will officially open on June 10th, providing the perfect activity for families and those of all ages to visit Downtown Iowa City this summer, June 10-July 10th.
Details on the installation & credits:
Mi Casa Your Casa 2.0 – June 10-July10th
Free
#micasayourcasaic
#downtowniowacity
Creators: Esrawe + Cadena
Lighting and Interactive Conception: Serge Maheu
Tour producer: Creos