MISSION BEAT
April 5, 2019 @ 8:00 pm

-

April 6, 2019 @ 4:00 am

$15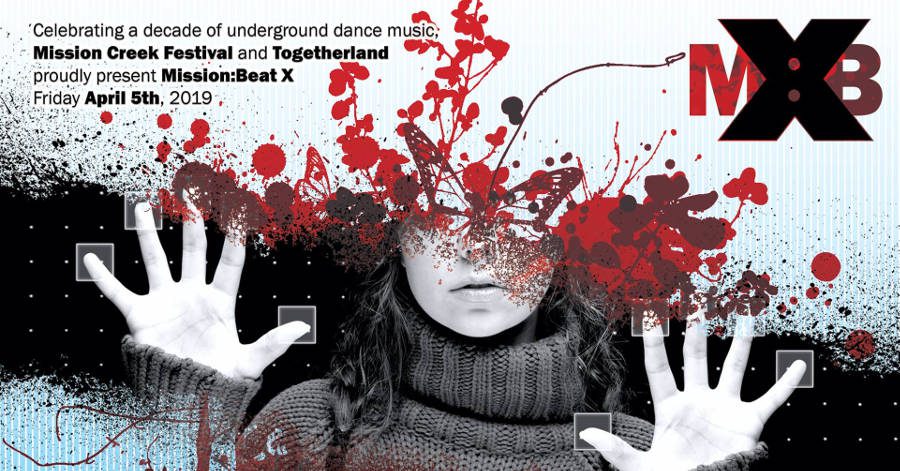 COVER Just $15 (or free with festival wristband) for 8 hours of music!
SOBER RIDE
There will be a FREE shuttle bus running between Wildwood and Gabe's to provide sober transportation to and from downtown Iowa City. Don't Drive Drunk.
Mission Beat X features:
8-9:30_HoodteK
9:30-10:45_Tyler Holst
10:45-12:15_Leon J
12:15-1:45_Tess
1:45-3:00_The Goat
3:00-4:00_bTsunami
Leon J|Minneapolis|www.leonjmusic.com
Leon J's technical prowess, musical intuition and groove-driven style are apparent in each live performance. Recognized for his charismatic stage presence, Leon J's passion is clear; every appearance leaves an unforgettable impression. Recognizing music's ability to transcend barriers, Leon J maintains a finely honed edge as an artist, while his dynamism, energy and musical evolution continue to inspire audiences from stage to stage.
With nearly two decades of professional experience, Leon J has produced both remixed and original music featured on Beatport, iTunes, Crooklyn Clan and Crack 4 DJs. An Ableton Certified Trainer and Ableton Product Specialist, Leon J has served as Vice President and Educator at electronic arts school Slam Academy and is a former adjunct faculty member of the Minneapolis Media Institute.
The Goat|Digital Perceptions|www.Acg3.com/music
Theologians go into church and speak to God.
Philosophers eat magic plants and speak to God.
We dance in our temples and become God.
Prepare for special "out of retirement" performance by one of Iowa's underground legends!
Tess|Denver|Crowdpleaser
A magician behind the decks, skilled turntablist, impeccable track selector, and a remarkable ability to read a room; Tess pushes his own boundaries every time he steps up to the decks. A Detroit native, and currently residing in Colorado, he is just as much a Dj's Dj as he is a crowd pleaser. With over 20 years of mixing under his belt, this Togetherland resident is prepared to set the tone and groove proper. Get ready for his Iowa debut!
Tyler Holst|Cedar Rapids|Pagan Audio
Tyler Von Holst is an Iowa based producer and Dj of techno music. Featured on many blogs including Do Androids Dance. He is sure to bring original flair and street influenced sound that is purely his own. This up and coming Dj/producer takes to a mixer with authority, finesse, and a true understanding of how to entertain a crowd. Tyler Von Holst's music is best described as dark, moody and mental with ambient overtones. His work boasts eerie textures, intricate and dynamic rhythm and drums, minimalist and spacey composition with an attention to the most minute details. His live performances follow suit, and are creative from start to finish, meticulously clean, almost mathematical in structure.
bTsunami
Denver|www.Togetherlandfest.com
Over the past 14 years, Ben Mealhow has obsessed with dance music. Listening to it, searching for it, moving to it, connecting with it, mixing it, sharing it with others…14 years of healthy obsession bred development and progression. Born and raised in Iowa, he discovered the small but thriving underground dance music scene there in 2006. It wasn't long until he owned his own cdjs, started playing out, and ultimately got involved in throwing shows. In 2010, he was asked to be the curator for the underground dance music showcase for Mission Creek Festival. Mission:Beat is a MUST of the festival, and always has the vibe of a reunion. Even when he moved to Denver in 2012, his involvement with Mission Creek remained. Since moving to Denver, he has become a major player in the underground dance music scene. Most notably, he has been the front man for the past 4 years of a weekend camping music festival known as "Together" which has evolved into something greater than any involved could have ever imagined. "Togetherland" now has a permanent home on a ranch in southern Colorado. Background aside, his sets make it obvious that his journey has been oddly unique. While techno and house remain as his flag ships, his range extends far beyond both genres. Expect progressive, groovy, hypnotic basslines that he is not afraid to compliment with psychedelic flavors and melodies that hit you in the center of your emotions. "I don't play want they want to hear…I play what they need to hear."