Nasty Boys, A Day Without Love, and Miss Catherine
Nasty Boys, A Day Without Love, and Miss Catherine
October 9, 2019 @ 9:00 pm

-

11:30 pm

$5 – $10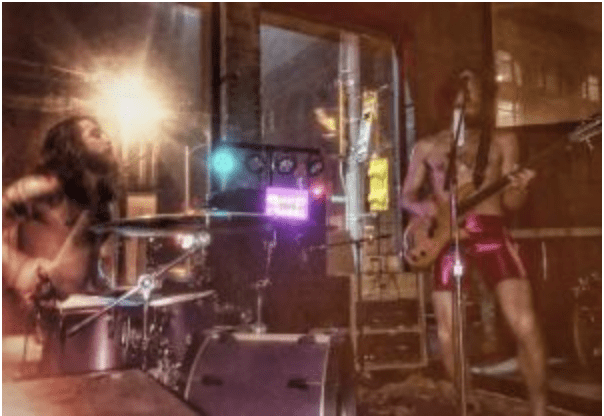 Nasty Boys MKE are coming through! Good stuff for fans of Lightning Bolt, BEDTIME MAGIC, Dr Manhattan, Mr Bungle, Primus, Braver, and Death From Above.
A Day Without Love from Philadelphia is also joining the bill. A Day Without Love has existed in many forms. Started as a solo act by frontman Brian Walker during his college years, the music took on the shape of a full-band when Walker collaborated with Philadelphia producer Jake Detwiler in 2013. The resulting debut EP, "Island", was a sharp contrast from the mellow acoustic musings that Walker had leaned on in the past – it was aggressive, grungy, and energetic.
Since then, A Day Without Love has seen a rotating cast of musicians surround the singer/songwriter for a handful of short releases ("Confessions of the Innocent Mind" (2014) "A Day Without Oscar" split EP(2014) , Songs for the Lonely(2015), Young Professionals (2015). In 2019, the band will be embarking in a series of collaborations with various songwriters and bands and creating a travel documentary.
Iowa native Miss Christine rounds out the show. Christine Moad had achieved the musician's dream: Success as an internationally touring bassist and many side gigs back in Nashville. There was just one problem: She was unfulfilled. Heading back to her native Iowa, Christine explored the inner workings of her mind. Meditation became part of her daily routine.
Stargazing in the flyover state beside her library of Beatles memorabilia, she crafted the foundations of her debut record "Conversion." Passionate in-the-moment energy from the band is enhanced by a poetic and vulnerable style of songwriting throughout the album's 12 tracks. Christine's free spirit and positive attitude are sowing the seeds of self-acceptance for a new generation of women, men, and others.
As Featured on the Spotify playlist "ListenICOctober2019" curated by the Iowa City Nighttime Mayor.