Paul's Book Club @ The ICPL
Paul's Book Club @ The ICPL
September 18, 2019 @ 7:00 pm

-

9:00 pm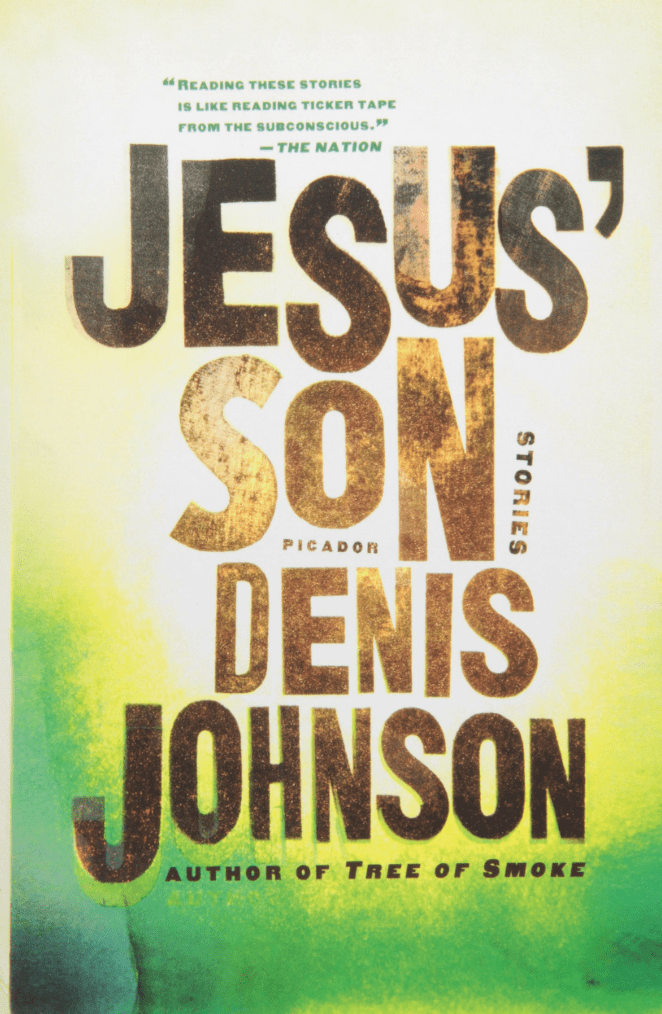 There are so few books that I go back to again and again, and fewer still that were written in the last 20 years. But I can never get enough of Jesus' Son. It's a small volume of 11 short stories. And it is brutally honest and painfully beautiful. It's set in a down-and-out world of drugs and drink. But wait — don't turn that dial — Mr. Johnson succeeds at this where so many others fail. He doesn't ever romanticize these dark settings while leaving his narrator open to the fact that, despite it all, we may live in a heartbreakingly romantic world.
"I was living in Iowa City at the time, and this book, for my friends and me, became sort of a young writers' bible. This is the kind of thing that could be done. With dialogue that feels like you're getting it verbatim and stripped-down prose, he writes simple, honest stories that have the bigness of great work. The plots go like this: A man shaves his roommate in the hospital, the shave-ee having survived being shot three times by two different wives; there's one about a hospital orderly mopping a floor that's already clean, and another with a guy out on bail drinking at The Vine (a bar I could see from my apartment window, which once again, is me romanticizing)." —Nathan Englander
Read Jesus' Son quickly then slowly. Come to the Public Library, September 18 at 7 PM. You'll never forget these stories, that are really an oddly put together novel, for a long time. You'll remember "Car Crash while Hitchhiking", and the madness of Mercy Hospital ER, the losers who are trapped in the madness of drugged sorrow, and Iowa in the 1990s.