Pressure Printing on the Relief Press
Pressure Printing on the Relief Press
August 14 @ 12:30 pm

-

4:30 pm

$20 – $150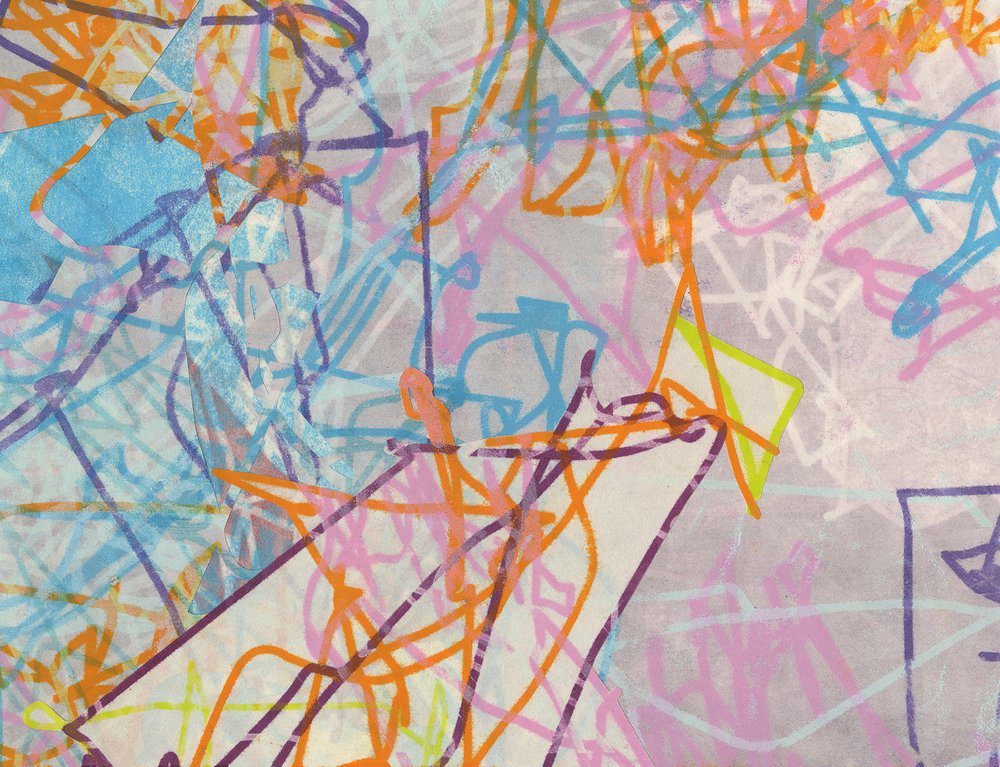 with Dana Potter
Sunday, August 14, 12:30-4:30pm
in-person at the IC Press Co-op (225 N. Gilbert)
pay-what-you-can: $20-150
In this workshop we will explore the instinctive and playful technique of pressure printing. This process combines collage, laser-cut blocks, and relief for making images with strong silhouetted shapes in textured atmospheres of color. This workshop will embrace a maximalist approach to this process, using the the stencils but also the materials the stencil were cut from, using the intended print but also the unintended ghost on the plexi. Nothing will be considered useless or discardable. In this way, you will learn an approach to process which is antithetical to an edition, a process that branches, produces anomalies, and self-cannibalizes. In full, we will embrace how our intentions and decisions are responded to by the press with gorgeous unexpected marks.
Registration deadline: August 7
*PS1 workshops are pay-what-you-can thanks to support from Kum & Go and individual community members. $135 is the true cost of the workshop, and we encourage participants to select the cost that they can afford, or pay a little extra to support future sliding-scale fees.