Run of The Mill: Community Workshop
Run of The Mill: Community Workshop
December 12, 2022 @ 3:00 pm

-

5:00 pm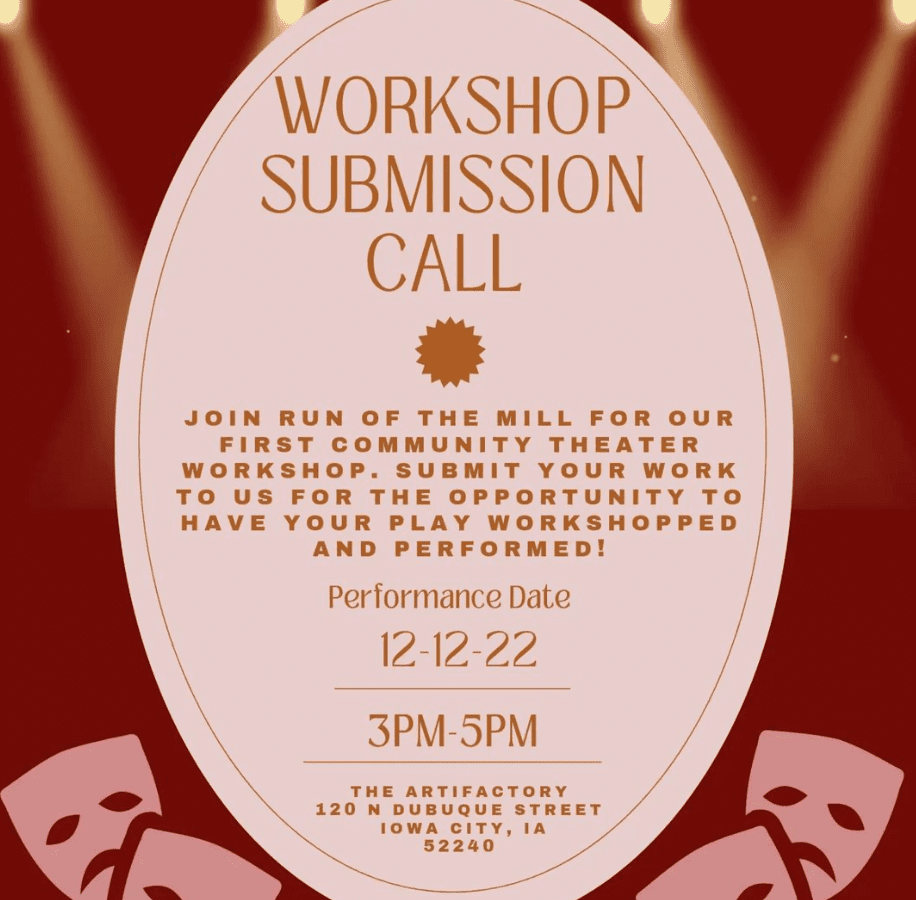 A cast for the show sourced over a 2-day audition process
A crew to run the show, including a director, a stage manager, and lighting/sound-board operators.
A brief rehearsal process for the show;
typically 2-3 rehearsal sessions, depending on the needs of the playwright/director/actors.
A venue to hold your workshop, The ArtiFactory in the basement of The Wesley Center on 120 N Dubuque Street in Iowa City. The workshop will be a 1-day pop-up.
An audience to watch the show
Stay tuned for the announced piece: https://www.instagram.com/romtheatre/