Spoon
July 16 @ 7:30 pm

-

10:00 pm

$35 – $69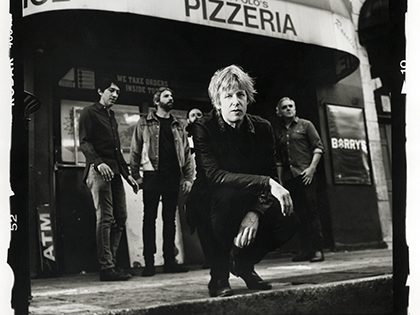 Co-Presented by Mammoth Live
with Bodega
PLEASE READ before purchasing tickets:
On-Sale Schedule
Members Pre-Sale: Thursday, April 21 @ 10:00 AM – 10:00 PM CST
Public On-Sale: Friday, April 22 @ 10:00 AM CST
Event Schedule
6:30 PM – Doors Open & Seating Begins
7:30 PM – Show
Members
If you are a member of the Englert and have a promo code, please click "Add Promo Code" before choosing your seats. Not a member? Get access to advance ticketing (and more!) by becoming a member of the Englert. 
CLICK HERE
 to learn more.
Ticket Options
$69 + Fees – Zone 1 Reserved
$49 + Fees – Zone 2 Reserved
$42 + Fees – Zone 2 Reserved – Friend/Member
$35 + Fees – Zone 2 Reserved – Student
Show Description
Spoon's tenth album, Lucifer on the Sofa, is the band's purest rock 'n roll record to date. Texas-made, it is the first set of songs that the quintet has put to tape in its hometown of Austin in more than a decade. Written and recorded over the last two years – both in and out of lockdown – these songs mark a shift toward something louder, wilder, and more full-color.
From the detuned guitars anchoring "The Hardest Cut," to the urgency of "Wild," to the band's blown-out cover of the Smog classic "Held," Lucifer on the Sofa bottles the physical thrill of a band tearing up a packed room. It's an album of intensity and intimacy, where the music's harshest edges feel as vivid as the directions quietly murmured into the mic on the first-take. According to frontman Britt Daniel, "It's the sound of classic rock as written by a guy who never did get Eric Clapton."