Stanley Museum of Art: Homecoming
Stanley Museum of Art: Homecoming
August 1, 2024 @ 10:00 am

-

8:00 pm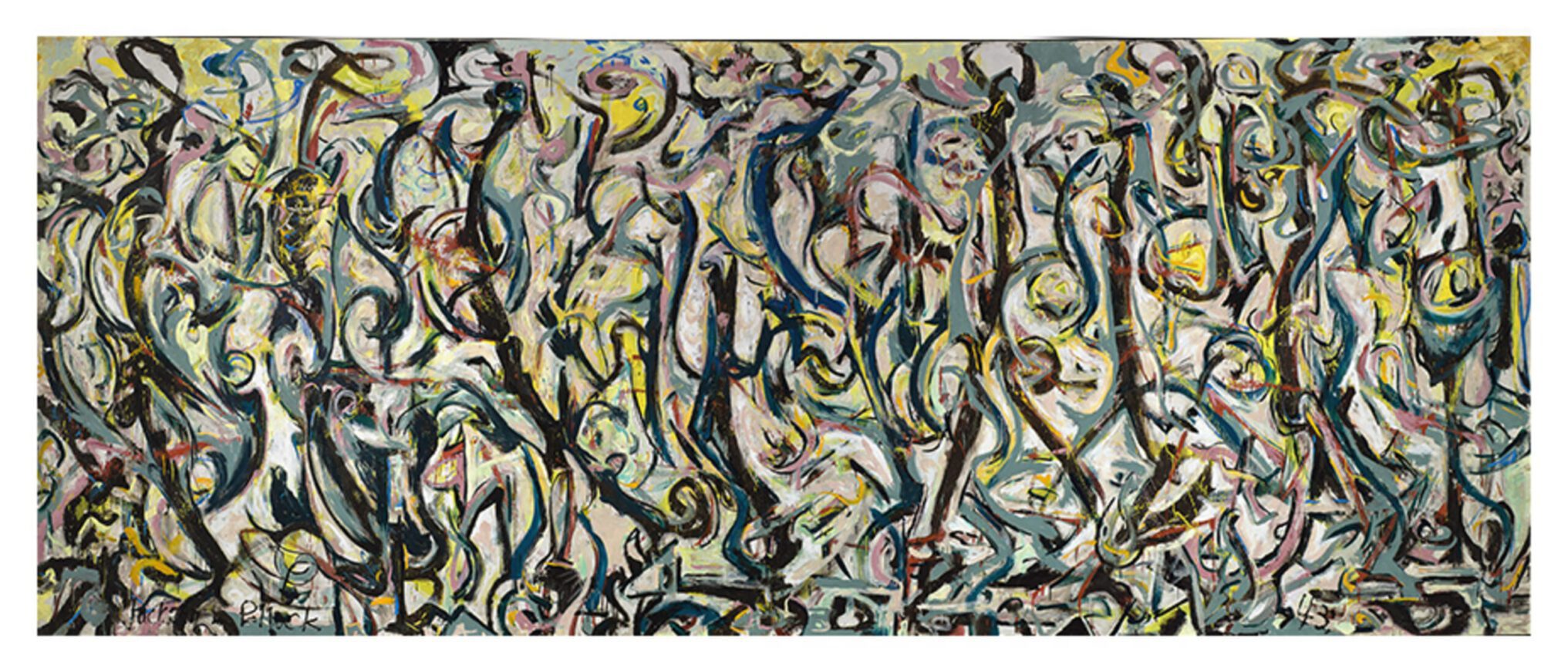 The University of Iowa Stanley Museum of Art's permanent collection encompasses over sixteen thousand artworks. Now our upcoming inaugural exhibition, Homecoming, opens on August 26, 2022, and will reintroduce our extraordinary collection to the public. Homecoming comprises a series of related installations: "Generations," which will foreground the University of Iowa's history of innovative arts education and scholarship; "Fragments of the Canon," featuring African art collected by a Black Iowan, Meredith Saunders; and "History Is Always Now," in which the Stanley's celebrated collection of African art will be displayed in a new way that emphasizes movement and cultural exchange through time and across space. Developed collaboratively by curators, educators, and faculty under the museum director's guidance, Homecoming will illustrate the importance of our world-class collection and allow us to envision new futures in art.
"Generations" celebrates the University of Iowa's history of inclusive scholarship, creative research, and community building. It explores new avenues of artistic interpretation consistent with the Stanley's mission as a teaching museum and laboratory of experiential learning. "Generations" will capture the essence of the "Iowa Idea" and present artists in our collection as research practitioners who test the limits of expressive possibility. The Stanley's core strengths in modern and contemporary art go back to early university acquisitions made in the 1930s to support the nation's first MFA program. In "Generations" you will see the works that enabled the Iowa Idea, such as Max Beckmann's Karneval, Mural by Jackson Pollock, Sam Gilliam's Red April, Spring Embraces Yellow by Alma Thomas, and Red Painting No. 2 by Joan Mitchell.  You will also see works that were created by University of Iowa staff and alumni such as Grant Wood, Elizabeth Catlett, Mauricio Lasansky, Miriam Schapiro, Philip Guston, Hans Breder, and Ana Mendieta. Organized around themes of artistic invention and the University of Iowa's teaching mission, "Generations" collapses hierarchies among fine art media and distinctions between the centers and the periphery of the art world.
In "Fragments of the Canon," we are reintroducing you to our exceptional collection of African art in a brand-new way. The Stanley has never developed an exhibition about a collection of African art created by a Black collector. Few museums have, yet collectors shape art history through the art collections they assemble. If the only collectors we highlight are white, we are missing important, alternative perspectives. The generosity of Max and Betty Stanley has provided a foundation for one of the most impressive collections of African art in the United States. Since the 1980s, we have expanded the collection in exciting ways, acquiring works from the Black Iowan collector Meredith Saunders. While the Stanleys took a universalist approach to collecting—they focused on global trends and big historical changes—Saunders considered African cultures at a local level with the viewpoint of a tourist. Comparing Saunders's collection to that of the Stanley reveals different ideas about what is canonical, what is valuable, and what is authentic. "Fragments of the Canon" also encourages viewers to contemplate the idea of who can collect art and who has the power to shape the stories we tell about history and culture.
"History Is Always Now" examines how culture constantly evolves, emphasizing movement and artistic exchange through time and space. Historic African and Asian objects, along with indigenous art from many regions including the Americas and Oceania, will be juxtaposed with works by modern and contemporary artists. The exhibition demonstrates how Black and indigenous artists have shaped art and culture around the globe. Artwork and objects will represent all areas of our collection from prints to textiles and drawings to ceramics. In "History Is Always Now," we depart from the anthropological, siloed way of understanding art and culture. During your visit to this installation, you will discover unexpected connections within the collection and adopt a global perspective. You will see the story of art unfold within a shared memory rather than divided by continent or historical period. "History Is Always Now" encourages viewers to recognize how history shapes the present, how we've been connected in the past, and how we are connected now, at this moment, at the Stanley Museum of Art.
Homecoming is supported by a grant from the Henry Luce Foundation.

The Henry Luce Foundation seeks to enrich public discourse by promoting innovative scholarship, cultivating new leaders, and fostering international understanding. Established in 1936 by Henry R. Luce, the co-founder and editor-in-chief of Time, Inc., the Luce Foundation advances its mission through grantmaking and leadership programs in the fields of Asia, higher education, religion and theology, art, and public policy.
A leader in art funding since 1982, the Luce Foundation's American Art Program supports innovative museum projects nationwide that advance the role of visual arts of the United States in an open and equitable society, and the potential of museums to serve as forums for art-centered conversations that celebrate creativity, explore difference, and seek common ground. The Foundation aims to empower museums and arts organizations to reconsider accepted histories, foreground the voices and experiences of underrepresented artists and cultures, and welcome diverse collaborators and communities into dialogue.