State of the Downtown – ICDD Annual Meeting Event
State of the Downtown – ICDD Annual Meeting Event
May 19, 2022 @ 4:00 pm

-

9:00 pm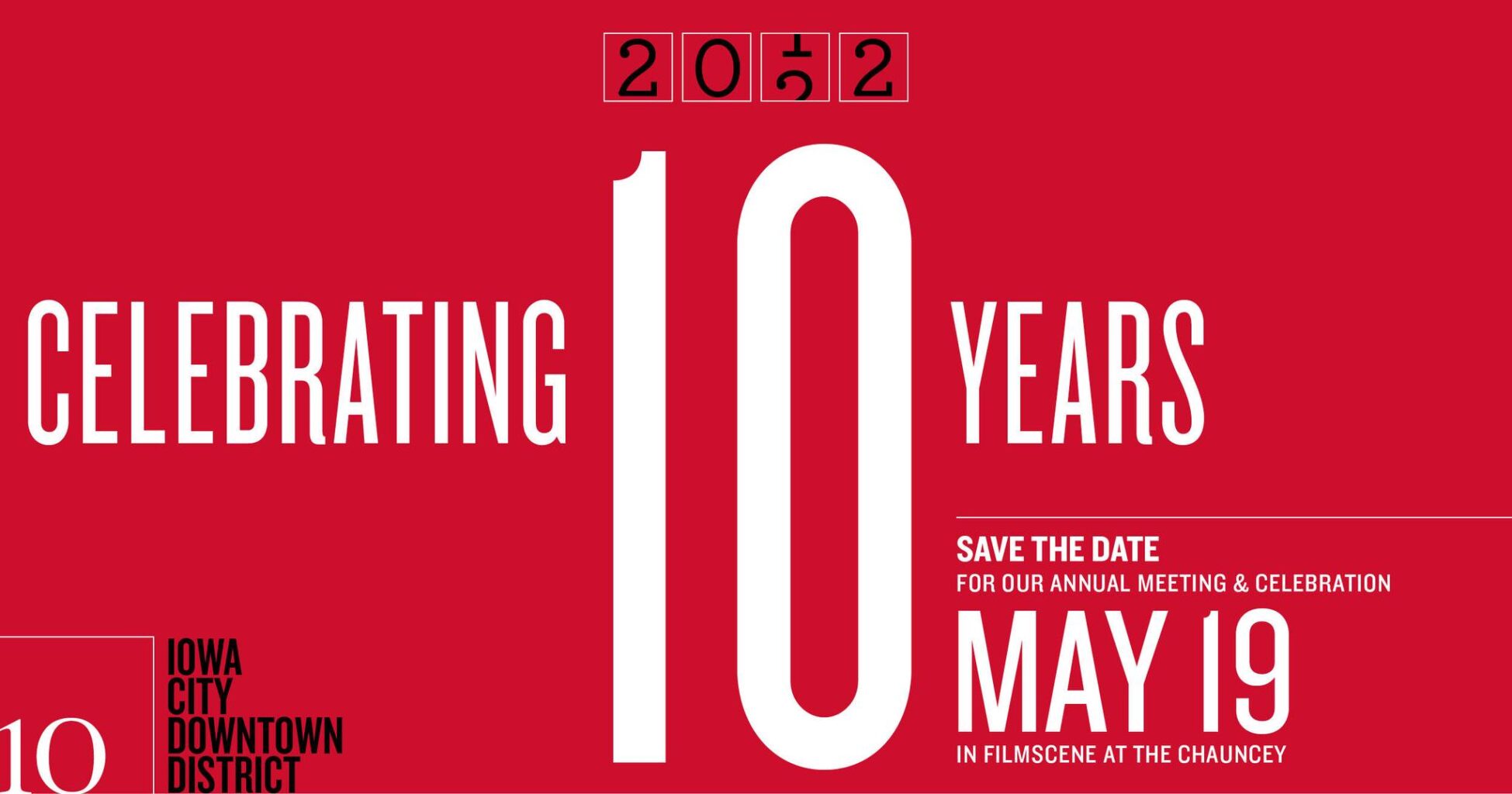 The Iowa Downtown District (ICDD) will host our annual State of the Downtown meeting Thursday, May 19th, 4-5 pm at FilmScene's Theatre 1 in the Chauncey.
The event welcomes the community, civic leaders, business partners, and Downtown members to hear highlights from the organization and the future focus of the self-supported municipal improvement district.
Immediately following the Annual Meeting, ICDD will host free a 10-year celebration in the Chauncey Swan park directly outside of FilmScene. Tickets for the Annual Meeting will include an exclusive picnic dinner catered by a variety of downtown restaurants, a picnic basket, and drinks.
One of the highlights of the evening will be a video from past and present board members, stakeholders, and businesses reflecting on the changes and host for the future of downtown Iowa City.
Picnic dinners will be handed out immediately following the annual meeting at 5 pm to be enjoyed at Chauncey Swan Park during the celebration event.
ICDD 10 Year Celebration event will take place at the Chauncey Swan Park from 5-9 pm (immediately following the Annual Meeting) and will host yard games, music, and food vendors- The celebration will be open to anyone and everyone.
Questions- email info@downtowniowacity.com