Sunday Fun Day: 4th of July Confetti Poppers
Sunday Fun Day: 4th of July Confetti Poppers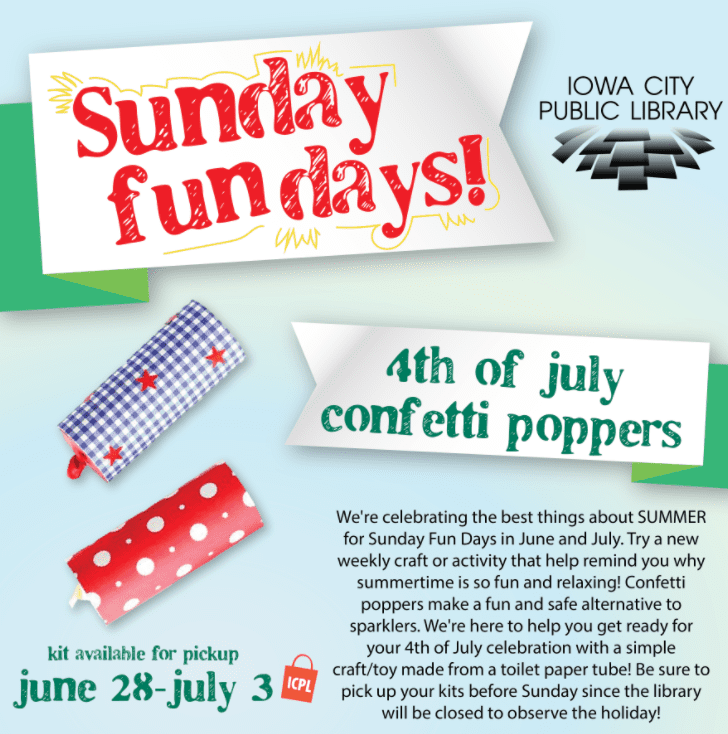 Kit available for pickup Jun 28 – Jul 3, 2021
We're celebrating the best things about SUMMER for Sunday Fun Days in June and July. Try a new weekly craft or activity that help remind you why summertime is so fun and relaxing! Confetti poppers make a fun and safe alternative to sparklers. We're here to help you get ready for your 4th of July celebration with a simple craft/toy made from a toilet paper tube! Be sure to pick up your kits before Sunday since the library will be closed to observe the holiday!
Limit to one kit per child in a household. A new craft kit will be offered to be picked up at the library every Monday and be available until Sunday or as supplies last, so check out the calendar for new crafts weekly!
This event is open to the public.