Sunday Fun Day: Creepy Carrots & Underwear
Sunday Fun Day: Creepy Carrots & Underwear
October 17, 2021 @ 1:00 pm

-

4:00 pm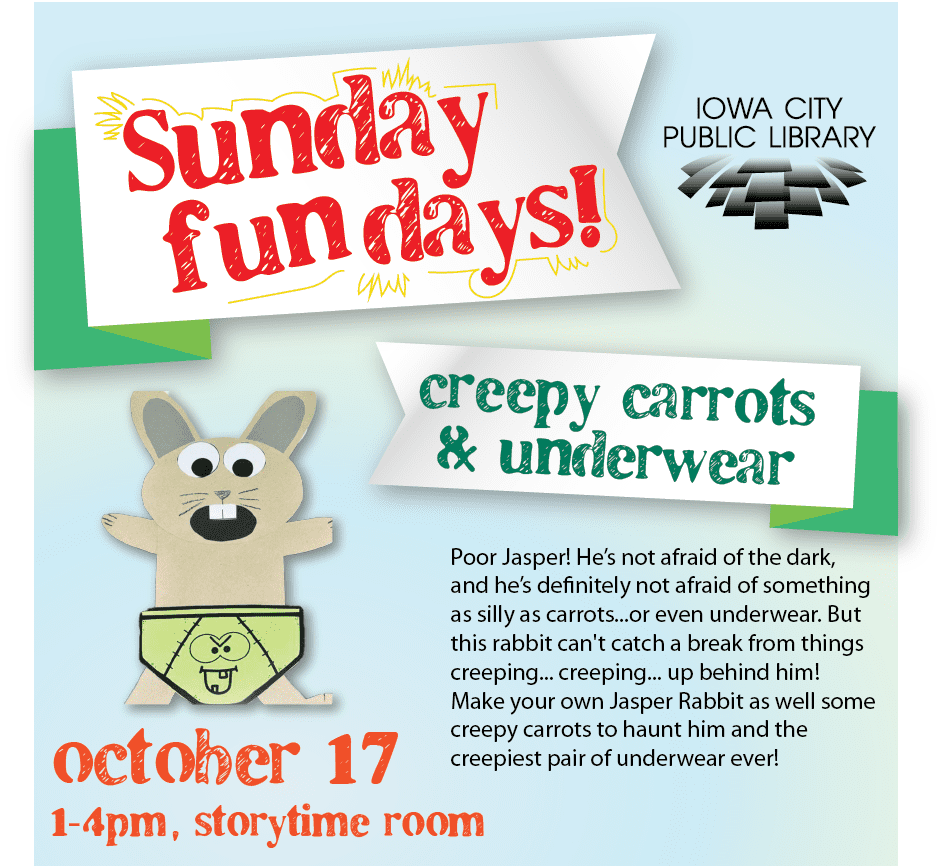 Poor Jasper! He's not afraid of the dark, and he's definitely not afraid of something as silly as carrots…or even underwear. But this rabbit can't catch a break from things creeping…creeping…up behind him! Make your own Jasper Rabbit as well some creepy carrots to haunt him and the creepiest pair of underwear ever!
Sunday Fun Days are returning to a mainly in-person program at the library on Sunday afternoons. We have expanded the hours of the craft program and will spread out more tables for groups to make crafts. We will have a very limited number of kits to take home available only during the hours of the Sunday Fun Day program.
If you need disability-related accommodations in order to participate in this event, please contact the Library.
This event is open to the public.